Incredible Sea Villa | Alghero | Sardinia |Italy | Buy or Rent
17,000 Sqft -
Province of Sassari
Property Description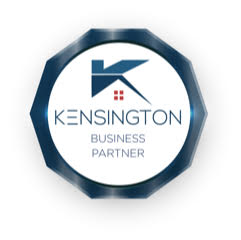 Ref# 244
Located in one of the most beautiful bays in Sardinia if not the whole Mediterranean, this magnificent luxury villa for sale in Sardinia has become a symbol of the region and is undoubtedly one of the most prestigious real estate solutions that exist. The former summer residence of royalty up to the '40s, the property has maintained it's period aristocratic charm while combining all modern technologies and comforts. In addition, it boasts both indoor and outdoor seawater swimming pools, plus spa facilities with a sauna, Kneipp, Turkish bath, chromotherapy showers, and jacuzzi. The luxury home for sale in Sardinia hosts 21 bedrooms and 3 suites, all very luminous environments rich in details and with particular features such as marble floors and panoramic terraces. All the rooms are furnished with exclusive and elegant pieces chosen carefully by the owner. Immersed in the greenery of its own private promontory, surrounded on three sides by the splendid sea of Sardinia, you can admire the outstanding natural beauty of the area from the many terraces, balconies, and vantage points dotted throughout the property. Offering total privacy and security, this one of a kind property also offers a helipad for quick and direct arrival and departures. 
Amenities
FEATURES
Sauna
Jacuzzi

  

Helipad
Pool
Basic Details
Listing Type :
Vacation Rental
Square Footage :
17,000 Sqft
Check Availability
Please contact us for availability and pricing details
---
Luxury Vacation Rentals
"Never leave home sweet home"
The luxury vacation rental homes in the Lauren Berger Collection provide the finest amenities you could desire for any getaway, corporate retreat, special event, or relocation. Find out more about our lavish properties around the globe.
---
Estates & Mansions for Rent
The properties in the prestigious Lauren Berger Collection include mansions for rent and estates for rent that make for an excellent venue, retreat, or expansive space for a short-term or long-term relocation.
---
Charming Villas for Rent
Our collection also includes a variety of luxury villa rentals and apartment rentals in prestigious locations. Enjoy staying in a lavish space overlooking Central Park, sitting on the waterfront of Italy's shores, or residing on a private beach in the Caribbean.
---
Luxury Beach Rentals & Ski Rentals
Whether you are searching for a getaway on some of the finest beaches in the world or a ski trip in charming mountain towns, Lauren Berger has a property for you. Browse luxury beach rentals, mountain chateau rentals, and more in our collection.