Arkup Luxury Liveable Yacht
Arkup livable yachts combine the best attributes of yachts, floating houses, and waterfront villas, with the added benefits of being self-sufficient, sustainable, and environmentally friendly. Arkup is currently only for sale at this time.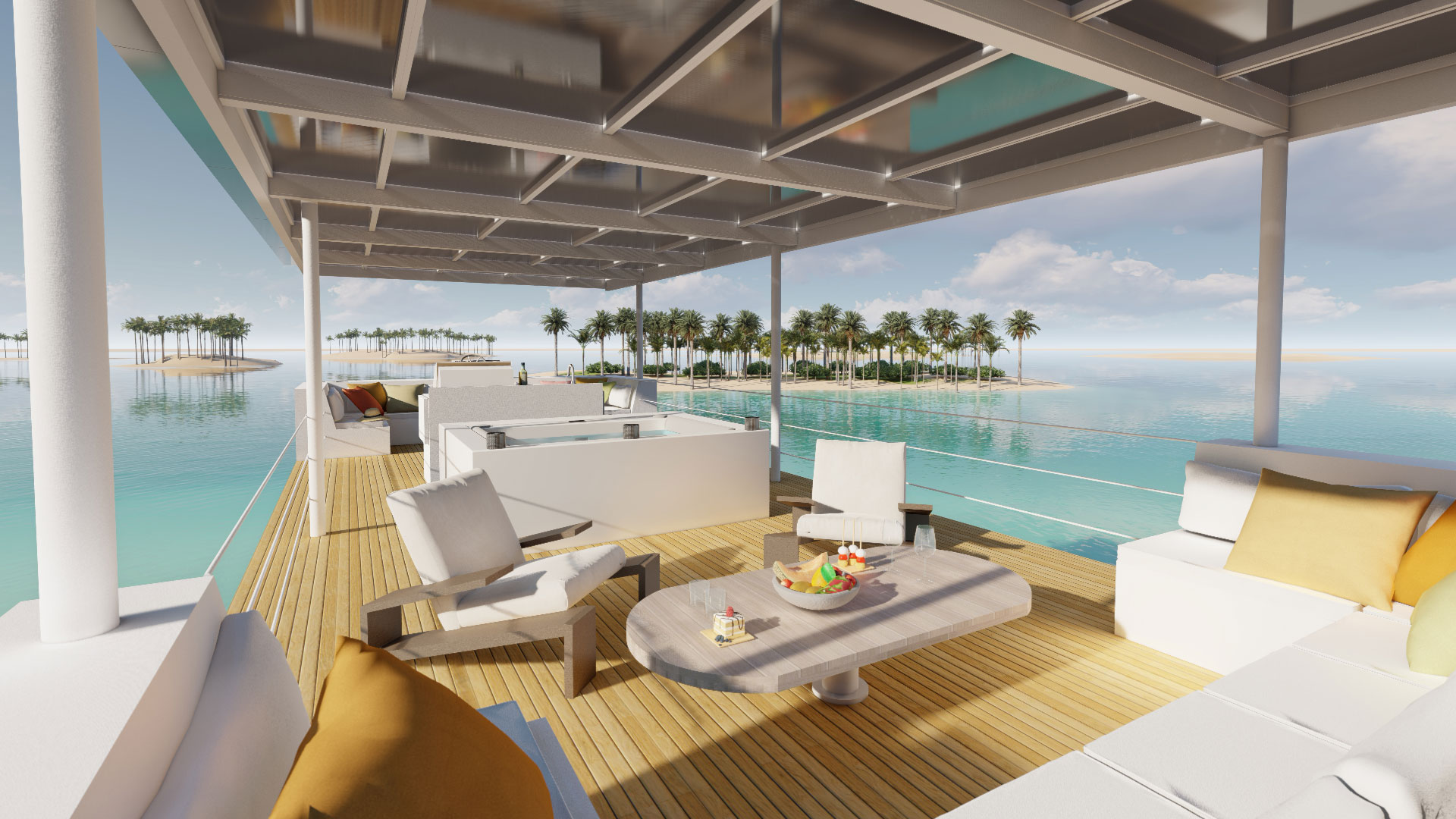 Private owner
Arkup 40 can be used as a vacation home, a guesthouse or a private amenity (Family room, gym/yoga, or Office)

Investors, organizations & hospitality groups
Arkup 40 can be used to develop blue Eco-Resort or marina floating village and as unique and exclusive charters and rentals.
ARKUP is a Miami-based award-winning company, co-founded in 2017 by two French engineers: Nicolas Derouin and Arnaud Luguet.

Its first livable yacht Arkup 75, identified as the "mothership" of Arkup's product range, was unveiled during the Miami International Boat Show – 2019.
At ARKUP, we truly believe that we need to rethink life with and on the water – this means going green and living blue. #GoGreenLiveBlue

We design products around freedom, mobility, flexibility, and sustainability to offer a resilient and responsible green alternative to conventional housing and hospitality, and improve the quality of life during unprecedented times in mankind and our planet.