Partners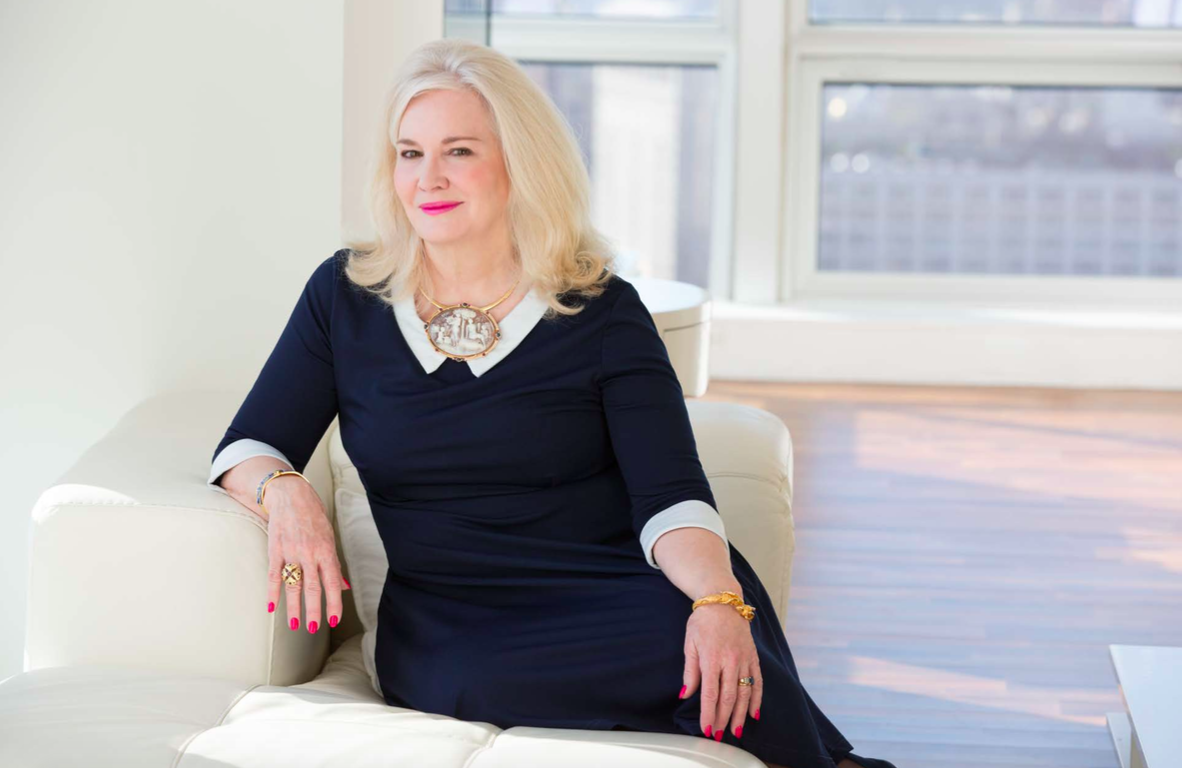 Deborah L. Wince-Smith
President & CEO
Council on Competitiveness
Deborah Wince-Smith is the president & CEO of the Council on Competitiveness, a coalition of CEOs, University Presidents, National Laboratory Directors and Labor Leaders committed to driving U.S. productivity and prosperity. She is the founder and president of the Global Federation of Competitiveness Councils (GFCC) a network of global competitiveness organizations from around the world. Ms. Wince-Smith is frequently called upon to testify in front of the U.S. Congress and appears regularly on global television news networks including Bloomberg, BBC, CNBC, CNN and Fox News.
With more than 20 years of experience as a senior U.S. government official, she served in the Reagan White House Office of Science and Technology Policy, and as the first Senate-confirmed assistant secretary for Technology Policy in the Commerce Department in the administration of President George H.W. Bush.
Ms. Wince-Smith serves as a corporate director and Board Member of national and international organizations, U.S. Government Policy Advisory Committees, Charitable Organizations, and as a University Trustee.  She previously served as a member of the Smithsonian National Board, the Secretary of State's Advisory Committee on International Economic Policy, and the U.S. Naval Academy Foundation Board.  She also served as vice-chairman of Women Corporate Directors and a trustee of Lehigh University.  She is a member of the Commission on the Theft of American Intellectual Property, co-chaired by Mr. Craig Barrett, former chairman of Intel Corporation and former U.S. Director of National Intelligence, Admiral Dennis Blair.  She also serves on the Purdue Strategic Research Advisory Council (SRAC) and on the board of the American College in Greece, the oldest American-accredited college in Europe and the largest private college in Greece.
Ms. Wince-Smith is a member of the Board of Directors of the American Associates of Japan's prestigious Science and Technology in Society Forum and the Qatar Foundation's R&D Advisory Board.  Ms. Wince-Smith was vice chair and former chair of the World Economic Forum's Global Agenda Council on Competitiveness.  Ms. Wince-Smith served from 2005-2012 as a public director of NASDAQ-OMX and from 2006-2013, as a Senate-confirmed member of the Oversight Board of the Internal Revenue Service.
An expert in national innovation policy and technology commercialization, Ms. Wince-Smith serves on the Board of Directors of NanoMech, Inc., a leading innovator in industrial nanomaterials, and Aerolase, a company at the forefront of portable laser medical devices.
A Phi Beta Kappa graduate of Vassar College, Ms. Wince-Smith earned her master's degree in Classical Archaeology from King's College, Cambridge.  She received an honorary doctorate in humanities from Michigan State University, an honorary doctorate in public administration from the University of Toledo, an honorary doctorate of law honoris causa from The Queens University of Belfast, and an honorary doctorate of humane letters honoris causa from Worcester Polytechnic Institute.
Her two sons are graduates of the U.S. Naval Academy and are currently serving as officers in the U.S. Navy and Marines Corps.  She resides in McLean, Virginia.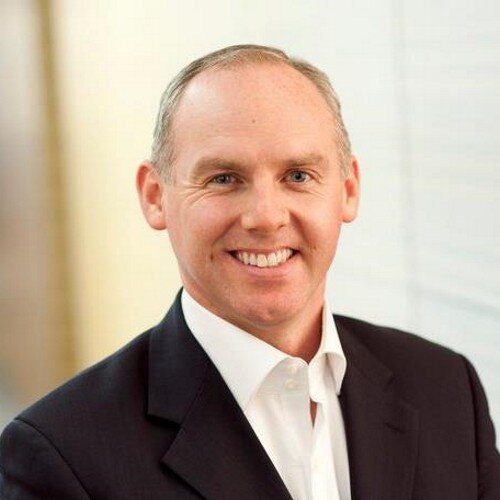 Paul Fleming
Paul has over 25 years experience of working at a global level building businesses across the professional, property and financial services sectors.
Paul is currently the CEO of Fleming Private Office, advising a variety of UHNWI and entrepreneurs. Based in Mayfair, London.
Paul within the automotive and yachting world is an advisor to Aston Martin and previously worked with Mercedes Benz, Porto Montenegro and Quintessence Yachts.
Previously, Paul has worked for the International Development arm of the London Stock Exchange, UK Board and Global Special Projects advisor at PwC (PricewaterhouseCoopers) and as the Global Head of Strategic Partnerships for Barclays Bank PLC.
Paul has also been a board advisor to real estate company Strutt & Parker, as well as currently sitting on the board of the Global Family Office Community.
Paul studied Business Studies at the University of Northumbria.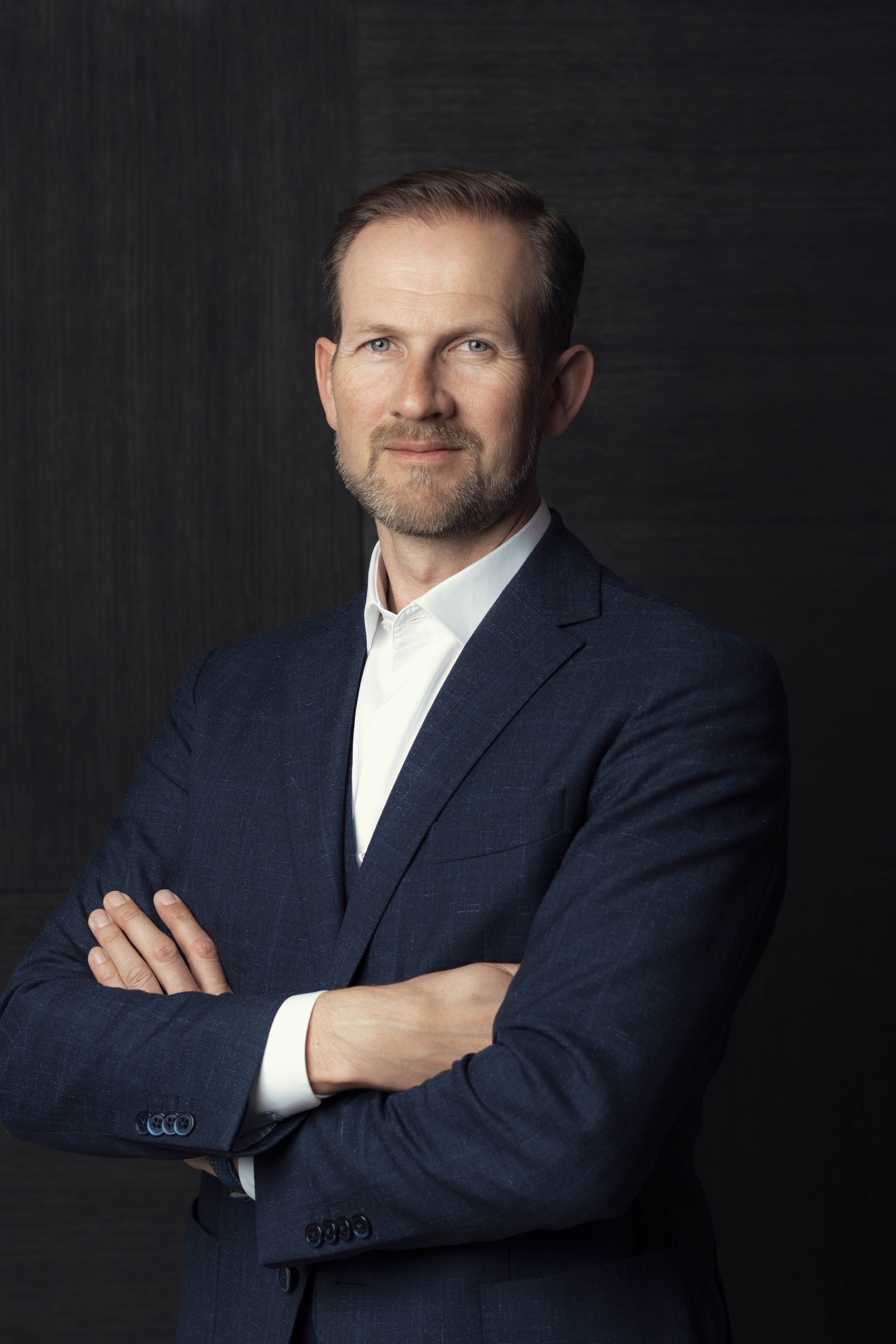 Fredrik Lilloe – CEO Knight Frank EN SAS
Knight Frank EN SAS (previously trading as Estate Net France SAS) is a member of the Knight Frank LLP network selling prestigious properties on the French Riviera. Knight Frank EN SAS operates out of its Cannes Croisette, Mougins village and Valbonne village offices covering the coastal areas of Cannes, Cap d'Antibes, Mandelieu and Theoule sur Mer and the sought after inland locations of Mougins, Grasse, Valbonne, Opio, St Paul de Vence and Chateauneuf de Grasse. The firm operates and has agency experience across Hotels, New Developments, Coastal and Inland re-sales, with involved in many prestigious property transactions on the Cote d'Azur and is an established and trusted company, which encompasses the ethos that the Knight Frank International Network is passionate to pursue, working with the most respected local companies throughout the world offering the best in local knowledge and global reach. The firm was founded in 2001 and has since become the largest agent in the South of France for the Scandinavian market.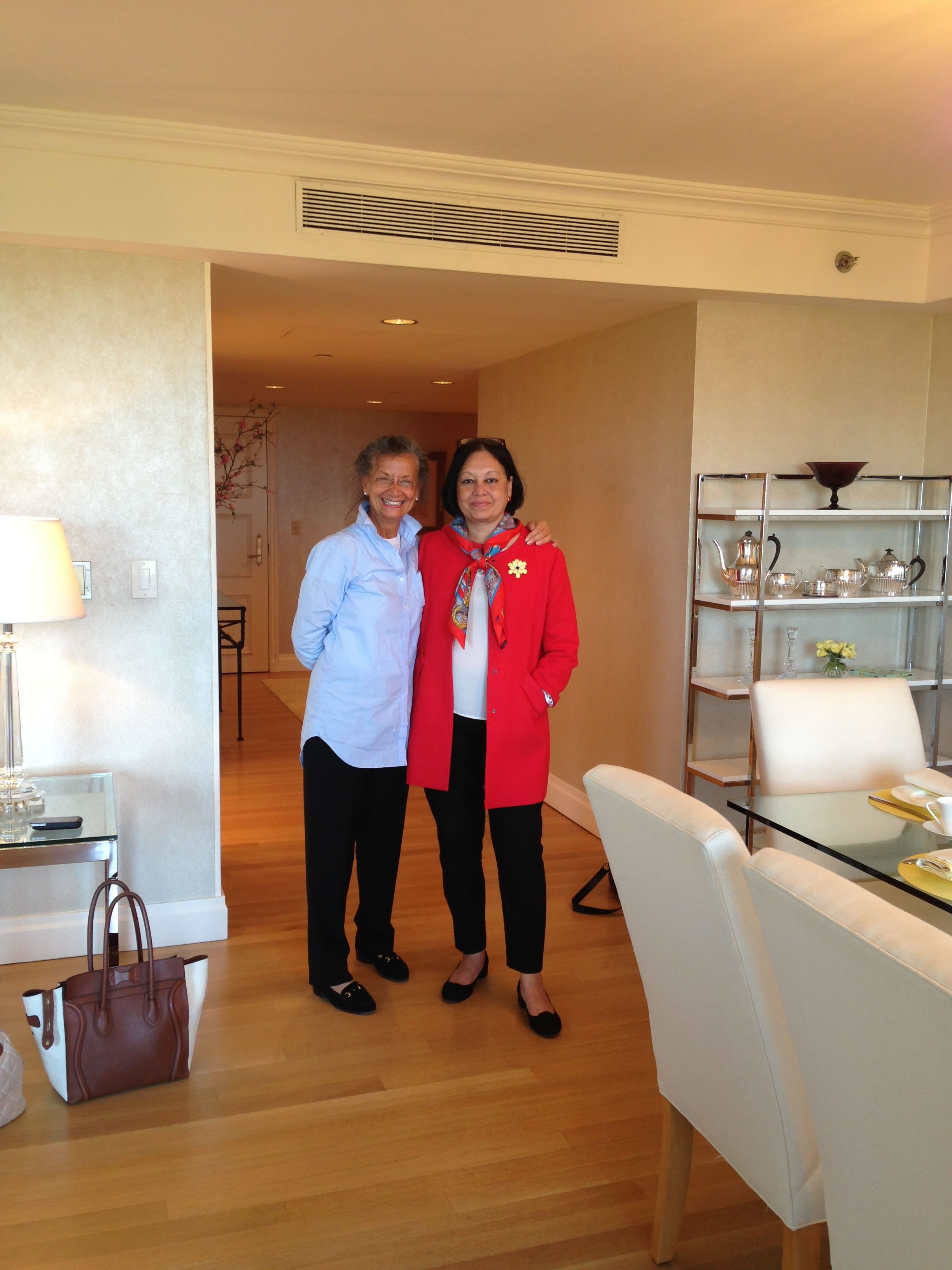 Maggie Draycott
Maggie took part in the initial travels to my elephant tuk-tuk ride across India for the Elephant charity in remembrance of the late Mark Shand who founded the charity for the conservation Of Elephants. Mark is the late brother of the Duchess of Cornwall and she along with her husband Prince Charles are patrons of the charity. Maggie raised the most sponsorship of all those that took part in the charity of over a 150000 USD.
Maggie had also been voted the top 50 most influential travelers by Conde Nast traveler And in Tatler magazines 100 most invited the last year 2017.
Maggie Draycott has worked for British Airways in London for 29 years until recently managing the end to end customer experience of their top global client base that includes CEOs of global FTSE companies, Heads of State, Royalty, and also includes Celebrities from the Film and Fashion world.
Maggie managed on a day to day basis the prestigious 'invitation only ' Club for BA's most influential client base and created the current loyalty programme for their high net worth clients which is hugely successful.
Maggie lives in London with her husband Andrew and in her downtime, she enjoys traveling around the world, (Italy in particular) and loves meeting people from different cultures.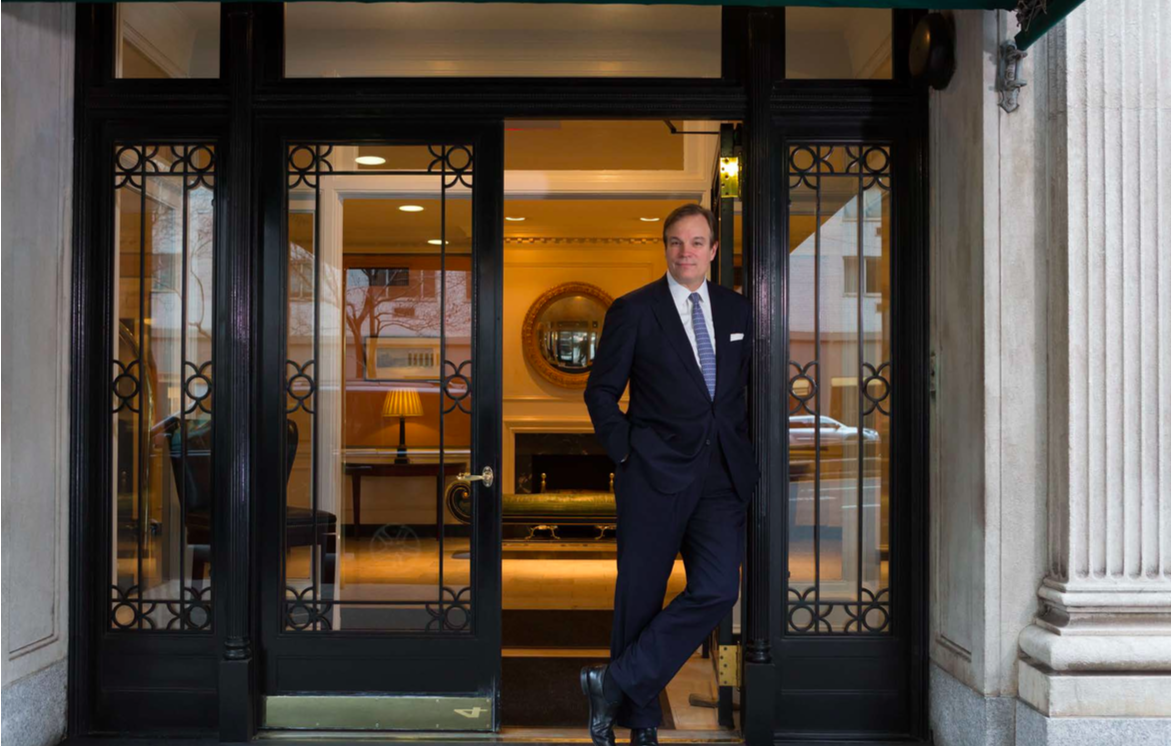 Randall S. Burkert
Mr. Burkert is the Managing Partner and a Co-Founder of Mercer + Bond Capital, Merchant Bankers, a Quadrant Company. Prior to M+B, Burkert spent five years in wealth management working with family offices and significant net worth investors as a Managing Director for The Northern Trust Company and Hirtle, Callaghan & Co. Previously, he was at Goldman Sachs for twenty years as a Managing Director in the Securities Division. One of the original members of the Goldman Sachs Trust Company, he then served on the institutional sales force, eventually co-founding and heading the Global Institutional Group. Prior to his tenure at Goldman Sachs, Burkert earned his CPA at PricewaterhouseCoopers. He was an NBA draft choice and played basketball professionally overseas. Burkert earned his MBA at the Wharton School of the University of Pennsylvania and attended Drexel University as an undergraduate where he currently serves on the Board of Trustees. He is also currently serving on the board of the Abingdon Theatre Company of New York City.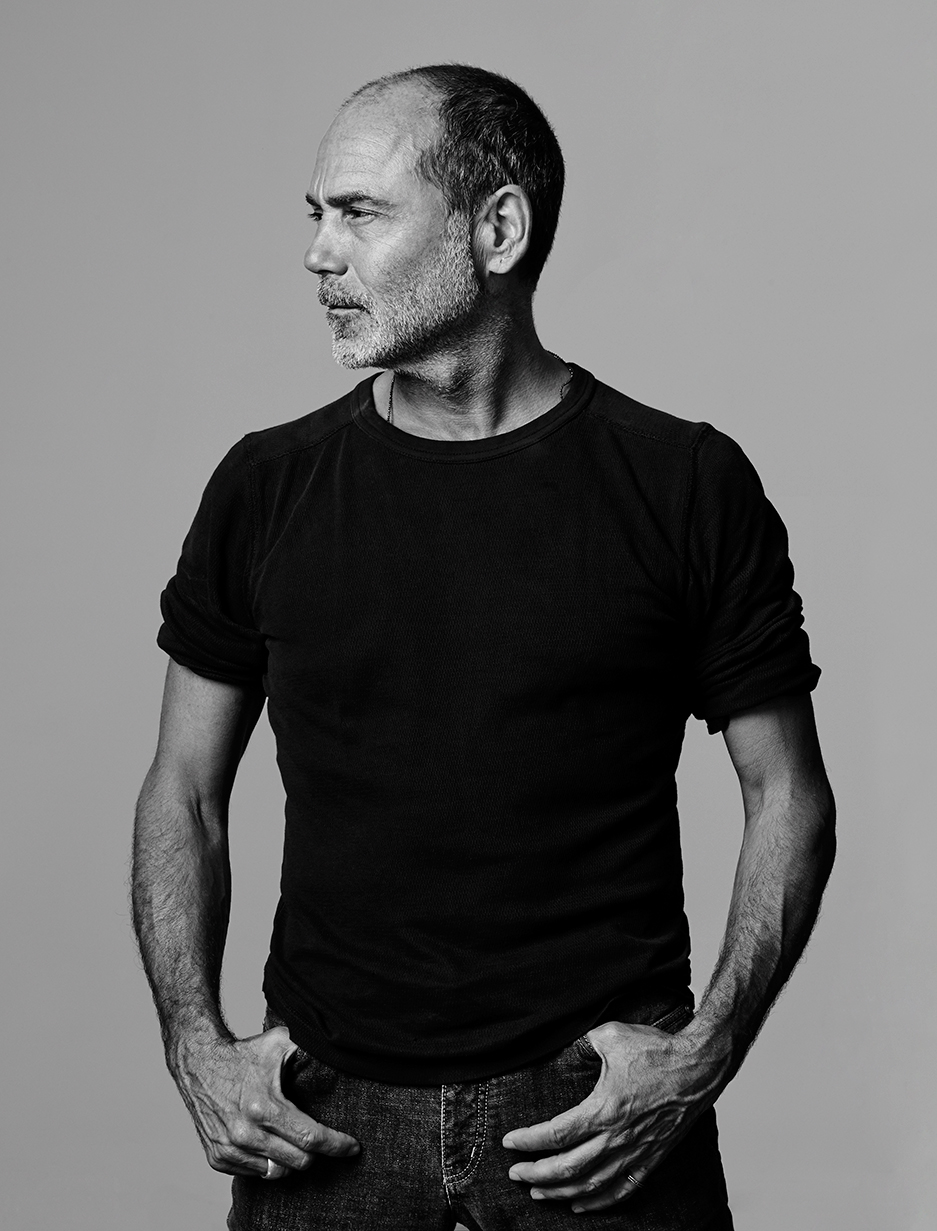 Timothy White
Timothy White is an American photographer of celebrities, ranging from Harrison Ford, Brad Pitt, Nicolas Cage, Will Smith, Queen Latifah, and Julia Roberts to Eric Clapton, Outkast, and Keith Richards. He lives and works in New York City.
After his graduation from Rhode Island School of Design in 1979, White moved to New York City, where he began the career as a photographer. After 40 trips to South America in four years on travel assignments, he succeeded. "I was very interested in doing music and Hollywood and moving into lots of younger magazines like Guitar and little pop magazines. I marched some of my South American work to Rolling Stone and won an assignment to do Yoko Ono," White says.
White has since contributed to the covers of magazines such as Vanity Fair, Rolling Stone, Esquire, and Playboy, as well as hundreds of movie posters for Hollywood's studios, including Sony, Paramount, and Universal. His work has also been seen on album covers for musicians such as Bruce Springsteen, Aretha Franklin, and Jon Bon Jovi.
Several books of White's work have been published: Timothy White: Portraits (published by Rizzoli); Indian Larry (published by Merrell); and Hollywood Pinups (Harper Collins). White has also directed music videos and television commercials.  He has been honored for his pro bono work for City Harvest, the ACLU, and Riverkeeper. The Newark Museum opened its gallery in the summer of 2003 with a retrospective installation of White's work. White, who is an avid car collector, also photographs automobiles. He is represented by Opus Reps in Los Angeles.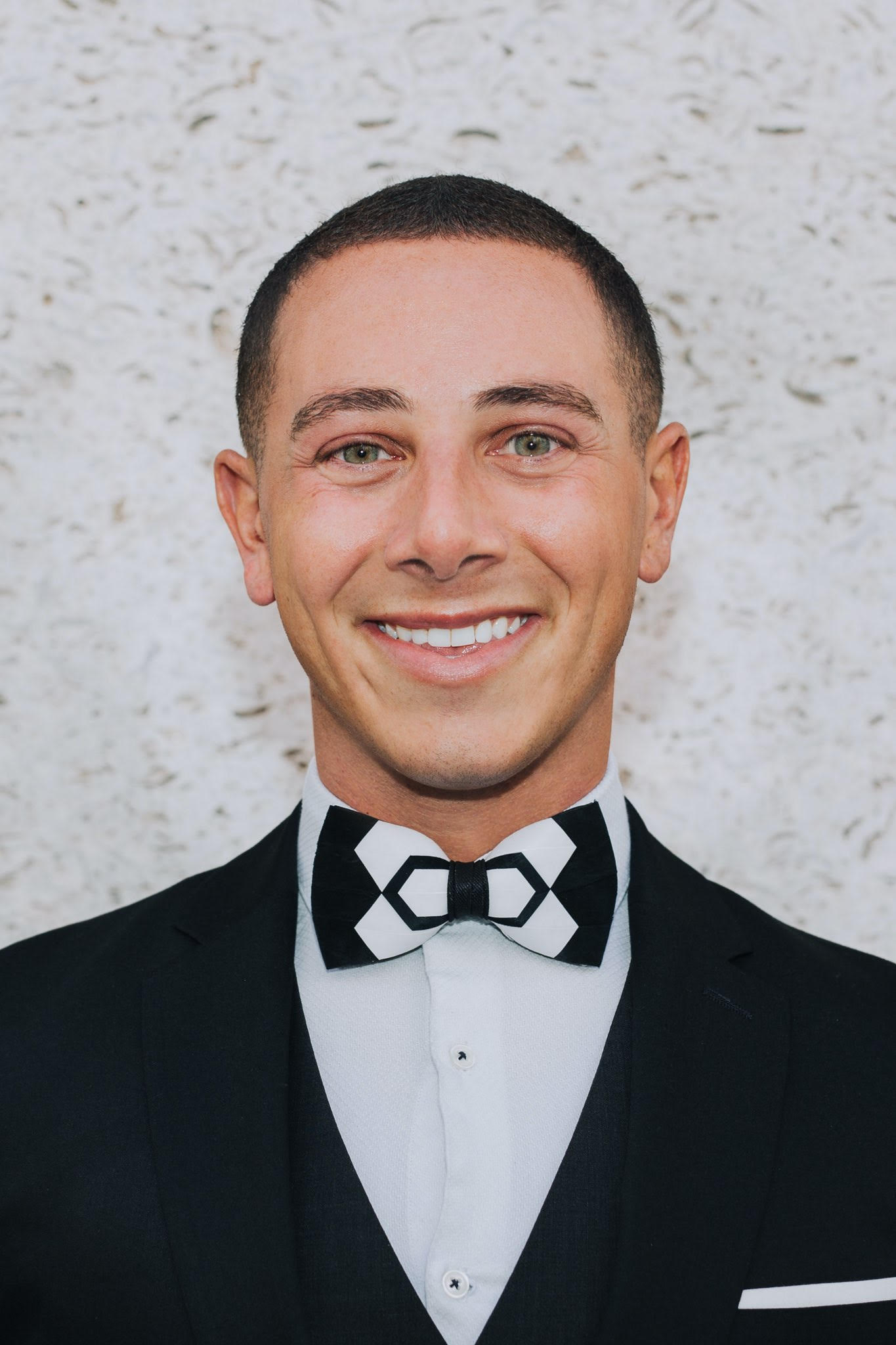 Jack Coppola – CEO/Founder
Coppola Concierge is a company founded and led by its CEO, Jack Coppola. Coppola, who is otherwise proclaimed as the elite-Jack- of- all- trades, brings a unique twist to his luxury experience company; by offering bespoke trips by land, air or sea all arranged by one concierge service, Coppola Concierge.
At a young age, Jack always had a passion for service and a true eye for detail. Throughout his life his passion for aviation, cars, yachts, and houses grew, but he didn't have the funds for his own. Instead, he built a career encompassing each of his passions and as a result has integrated himself in the highly competitive Luxury Service Industry.
After high school, Jack chose work instead of college to acquire a diverse skillset. He started his career off as a private-jet flight attendant. Since 2014 Jack has flown to a total of 168 countries servicing guests a full-food and elite beverage service. His airborne experience has allowed Jack to work on private jets of all sizes from a light citation X with no galley up to a G650ER, BBJ and Global Express jets providing an elite experience at 50,000 feet. In each trip he grew strong connections with hotels, villas, drivers and restaurateurs worldwide.
In 2015 Jack had the urge to experience yacht-travel. Jack continued to fly part-time while he attended yacht school and received his maritime certificate to work on-board Motor yachts. One of his first experiences in yachting took him to Greece, working on a super yacht as a dishwasher. He then settled, full-time, in South Florida and worked on boats ranging from 85 feet up to 512 feet in size. Coppola continued to deepen his learning as he took jobs across all departments. Jack had his eye on the top position, Chief Stew. With his incomparable talent and focused vision Coppola climbed the ladder; from Deck Hand to Steward, Second Steward even Chef, and then became Chief Stew. In each position he allowed creativity, intuition and past experiences to guide him in helping each guest have an unforgettable experience, while still managing the Yacht Crew. Jack has thrown impromptu weddings, several beach parties; he even operates Jet Skis and sport boats, he has his Boating and PWC license, to take guests water skiing and exploring off-board the yacht.
After living aboard yachts and traveling, for over 4 years, by sea; Jack wanted to refine his skill set to offer nothing, but the best to clients. In London, England, Jack attended a British Butler course to learn a high-class tradition. Butler School taught Jack how to run formal service and run a household. There were lessons to deepen communication, on how to read body language, on formal service, courses on sommelier and cigar service, and most importantly tips and tricks to make the impossible, possible.  Upon his graduation Jack landed a role as an Estate Manager in Wellington and Palm Beach, Florida where he worked for one year.
At age 24, Jack was able to step back from the hustle to take a moment to envision a company that encompassed all three of his specialties; aviation, yachting and land-based experiences. Coppola Concierge was born in 2017 to serve its guests a true 5-star, luxury experience across land, sea and air travel crafted with only the client in mind. Jack Coppola continues to enhance his clients experiences, while also looking toward the future and growing above the curve.
The mission of Coppola Concierge is to ensure the fine details will not go unmissed. Each aspect of travel will be personalized according to your needs and desires.
Our performance and level of service will provide a level of customer service that ceases to exist anywhere else in the world today. Let Coppola Concierge take care of you and all of your travel needs, all arranged in one remarkable place.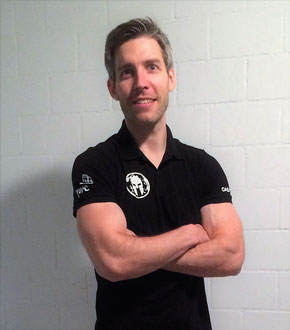 Stefan Becker – Coach in Performance Enhancement
Stefan coaches top level athletes and executives to enhance their performance, preparing them for the ultimate challenge (physically & mentally). He is currently working on various projects in the performance enhancement part of my business ranging from new strategies on how to achieve more in less time (nutrition/training/recovery – x times results to standard training regimes, only accessible to direct clients) and sleep improvement (patent pending, currently exclusively available to his own clients,scientificely proven by multiple studies).
It all started 22 years ago when he was kicked out of a doctors office as Stefan's knowledge was superior to his, which he could not accept. Since then Stefan has always been going through the newest research, taking courses from various universities and digging through research to be at the forefront of the most current scientific research. Beside founding several businesses (first sold at the age of 21) Stefan has always been active on a competitive level in sports ranging from Martial Arts to Obstacle Racing, but also Ultra Running, Triathlons, Multi Day Adventure Races and many more. Recovered after multiple injuries like broken feet and toes, shoulder surgery and alike. For somebody with lungs and heart not working 100% – who was told he would never do endurance sport – it is quite a career.
On the coaching side he helped to performers from sport and business to further improve their results on a more sustainable basis. He worked / is working with CEO´s, Olympic Gold Medalist, Multiple World, European and National Champs and customized the performance enhancement approach to their specific level and needs.
These are some areas he is currently working in:
Former Gold medalist Alpine Skiing: Slalom
Former Gold medalist Alpine Skiing: Super G
Cross Country Skiing: Gold Medalist
OCR Racing: Former and Current European & World Champions
Adventure Racing: 10x World Champ, 3x Guiness World Record Holder
Former Duathlon World Champion
Former Gold medalist: Triathlon Olympic distance
Triathlon World Champ Olympic Distance
Road Racing Bicycle: Former Multi Stage Winner TdF
Road Racing Bicycle: Former WC
Road Racing Bicycle: Former Olympic Gold Medalist
Stefan personally is going for the World Records in (ultra-) running, ice-swimming, organizing single-/multi day adventure CAMPs.
Here is some background info to the biohacking/performance enhancement part:
Holistic coaching of Top-Level Athletes & CxO
Vice-Worldchampion Ultra Spartanrace Iceland/ Team Coach
Swiss Obstacle Sports Federation/ National Coach
Fédération Internationale de Sports de´Obstacles/ Chairman Development Committee
European Obstacle Sports Federation / Chairman Development Committee
Science of Exercise (University of Boulder Colorado)
Exercise Physiology: Understanding the Athlete Within (with Distinction, The University of Melbourne)
Nutrition and Physical Activity for Health (with Distinstion, University of Pittsburgh)
Diabetes – a Global Challenge (with Distinstion, University of Copenhagen)
Nutrition, Health, and Lifestyle: Issues and Insights (Vanderbilt University)
Nutrition for Health Promotion and Desease Prevention (University of California)
Biohacking your Brain (Emory University)
EC/WC Competitor
Positive Psychology (University of Pennsylvania)
Advisor to a European OCR Sports
Franchise Founder/ CxO of currently 4 companies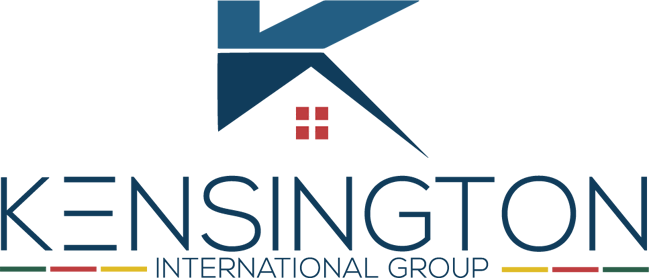 Kensington International Group
Kensington International Group is an international advisor, with 10 direct offices in the world, which deals with luxury real estate investments in the residential and hospitality sector, with an average asking price of the deals that we bring to the closing of around € 10M, and an average asset price ranging between € 1M and € 125M. To date, the real estate portfolio for sale, in Italy, managed by the group is about € 8 billion. Our main interlocutors are investment funds, capital investors or company developers, as well as private clients who search for residential properties. Our main focus is Italy but we manage properties for sale internationally.

Pelorus
PELORUS is a leading experiential travel and yacht expedition specialist.
A 'pelorus' was the navigational tool used to maintain the bearing of a sea vessel back in the golden era of travel and discovery – it is responsible for mapping much of the world as we know it today. In a similar vein, PELORUS is on a mission to become the world's leading experiential travel and yacht expedition specialist.
PELORUS put the focus on the experience, designing individual itineraries according to the client's brief. We work exclusively with a network of industry leaders, who allow us to consider areas and experiences that most travel companies do not give a second thought. We pride ourselves on attention to detail, creativity and due diligence, designing extraordinary experiences for those seeking something truly different.
We are delighted to be working closely with specific organisations and charities, which help us gain access to the most unique and biodiverse regions in the world.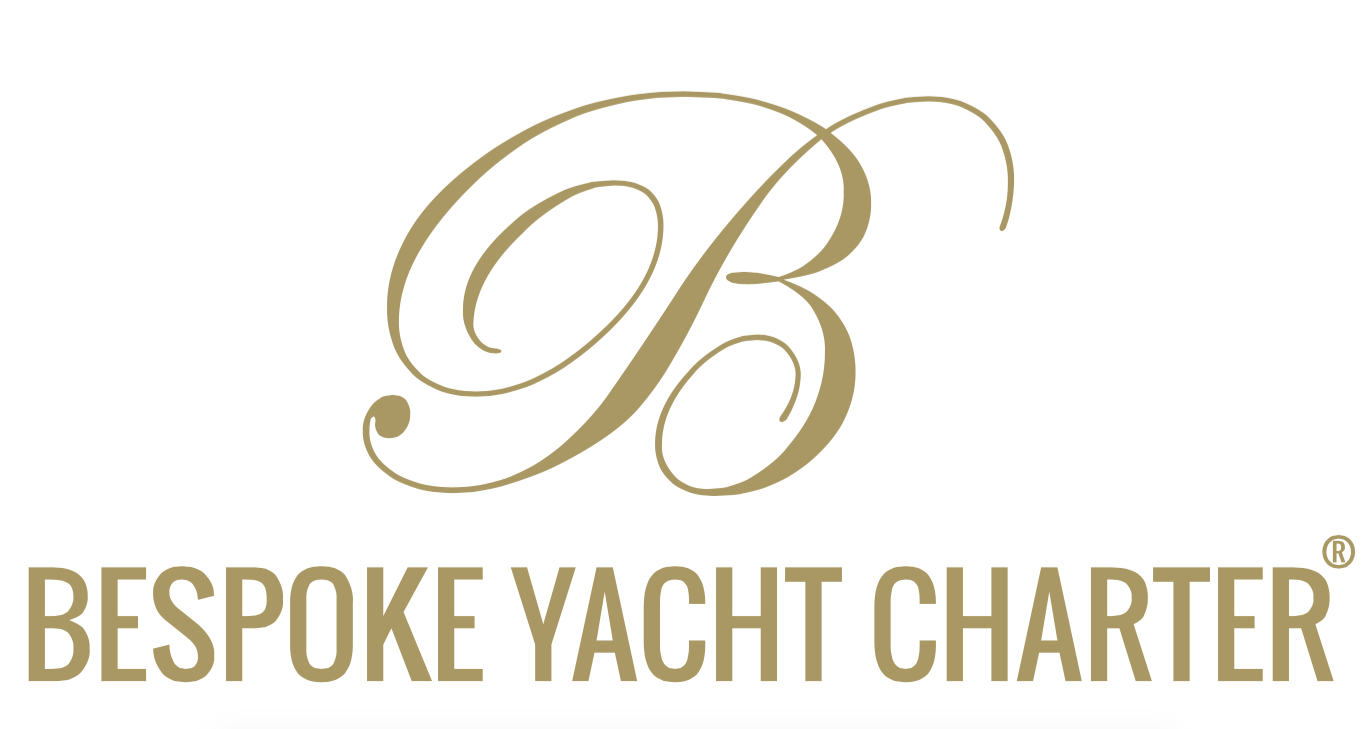 Bespoke Yacht Charter
Bespoke Yacht Charter is a London and South of France brokerage focused on luxury yacht charters on the French Riviera and in all Mediterranean yachting destinations. Working with the entire worldwide yacht charter fleet, their expert brokers with 20+ years experience match each client to the yacht and crew that is perfect for them and create the ultimate bespoke yachting experience. They also offer yacht charters for top events in the South of France such as the Monaco Grand Prix and the Cannes Film Festival.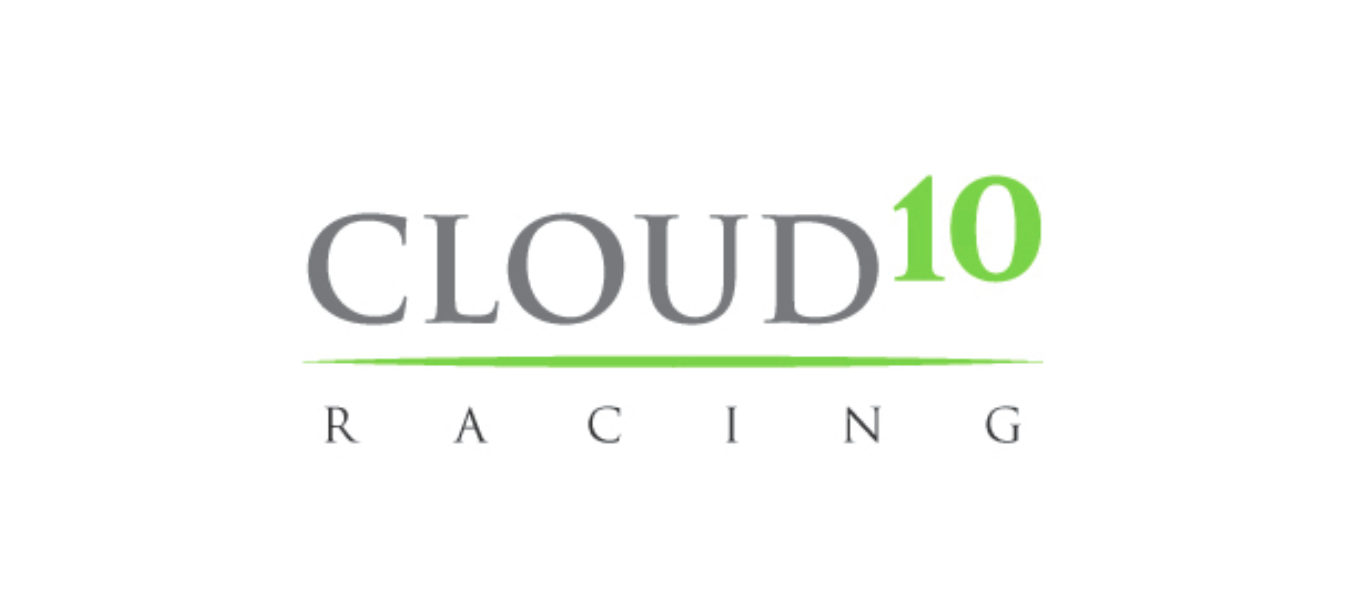 Cloud10 Racing
We believe that true wealth is defined by the experiences we have and the people we share them with. Cloud10 Racing provides access to the fast boats, the beautiful regattas, and the world's most accomplished sailors.
Whether it is a memorable racing experience or a unique team-building opportunity for your company, Cloud10 Racing has the resources to make it happen.
WHAT WE DO:
Cloud10 Racing will organize any high-level, memorable sailboat racing experience you want to do. We can handle sailors of any level. You don't have to be an old salt; you only need to bring your desire to join the excitement of the greatest sport on the ocean.
WHERE: (partial list)
Summer/Fall in Newport, San Francisco, St. Tropez, Mallorca, Menorca, Ibiza, Barcelona,
Porto Cervo, Elba, Capri, Dominican Republic, Cowes, Lake Garda…
Winter/Spring in St. Barths, Antigua, British Virgin Islands, Miami, Key West, St. Petersburg, Tampa, Tortola, St. Martin, Valencia, Mallorca…
HOW:
Working within your schedule and budget, Cloud10 Racing will find the right boat to create the ultimate racing experience for you. We build your team to suit the specific needs of the boat and the regatta. Cloud10 Racing has connections with the world's top pro sailors/athletes including the great racing personalities of yachting. We can organize any and all additional logistics – travel, accommodations, provisioning, team gear, etc. – anywhere you want to go.
WHO WE ARE:
Cloud10 Racing was founded by Tony Rey, a world-class tactician, coach and race team leader with years of experience on the winners' podium in racing yachts from 15-200 feet. As a veteran of the Americas Cup, the Volvo Ocean Race, the Olympics and the highest levels of Grand Prix racing from TP52s to Maxis and Super-Yachts, Tony – along with his Cloud 10 crew – know what it takes to build a winning team.
Once connected with a team from Cloud10, even a neophyte racer can find success and excitement at the absolute highest levels of racing.
Tony Rey: Professional Sailor, Project Manager, Coach, Team Builder
Olympic Sailing
1995 Match Racing World Champion tactician
3 U.S. Olympic campaigns:1992 (Star), 1996 (Soling), 2000 (Soling). 2004 Athens Olympic Games U.S.Team Coach
Americas Cup
2000 Young America, tactician and test helmsman 2003 Stars and Stripes, strategist and test helmsman 2007 Desafio Español, tactician and coach
Offshore
Raced in Sydney to Hobart, Fastnet, Newport-Bermuda, Chicago-Mac, Round Gotland,
and legs of both the Whitbread and Volvo Round the World Races.

Flight One
Flight-1 has been in existence for over a decade. It is a company with a number of talented individuals that have dedicated themselves to the field of canopy flight education. We aim to keep the flow of good information about canopy flight going to an even wider audience in the hopes of a safer environment for all in the sport.
Powered by the PD Factory Team, Flight-1 continually develops its programs and curriculum to ensure they stay relevant and targeted to the changing demands of today's skydiver, making canopy flight education affordable, challenging and rewarding. Whether you are a newly licenced skydiver, a regular fun jumper or a high-performance canopy pilot, Flight-1 can travel anywhere and has a course to suit your goals.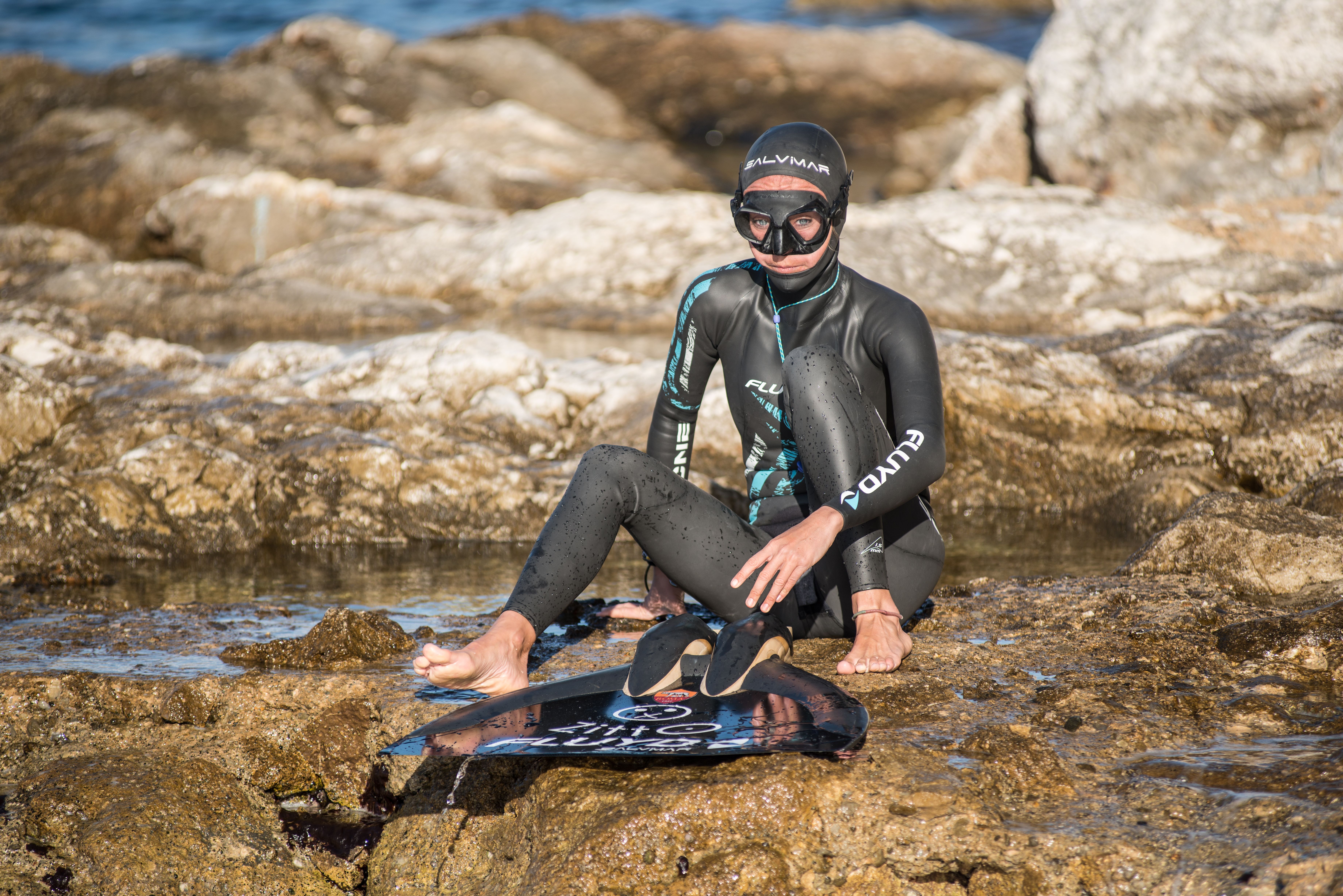 Alessia Zecchini
Alessia was born in Rome on 30 June 1992 and began free diving when she was 13 years old. In 2006, she took her first course of federal apnea in the Apnea Blu Mare Society.  Based on the rules, she had to wait until she was 18 to officially compete. In 2009 she changed companies and became an athlete of the finswimming club Nuoto Belle Arti. Two years later, she won a silver medal in her debut when she was 18 years old in the Italian Championship.
She is the current Aida and CMAS world record holder in with an astonishing 107 meters ("the deepest woman in the world") and CMAS world record holder in DYN with 250 meters.
In 2011 she took part in her first Italian Championships in Turin and ranked second in two disciplines out of three in the program. A year later, she competed in her first international competition, winning excellent results at the European Championship in Antalya.
In the World Championships 2013 in Kazan, she won the gold medal in static apnea with a time of 6'23 ". She obtained a medal in every contested specialty, also winning a silver in the dynamic no fins and a bronze in dynamic.
In 2014, at the European in Tenerife, she won a silver medal in dynamic apnea with 218 m and a third place in static apnea with a time of 6'08 ".
In 2015 she took part in the Indoor World Championship in Mulhouse and, together with her friend Ilaria Bonin, won 5 medals between gold and silver.
In June 2016 in Lignano Sabbiadoro, at the Indoor World Championships ​​three golds and three world records CMAS with 171 m in dynamic no fins, 204 m in dynamics with fins and 250 m in dynamics with the monofin.
The 2017 crowns Alessia Zecchini as the "deepest woman in the world", after having conquered the world record with a depth of 104 m in the Vertical Blue competition on the island of Long Island in the Bahamas on 10th of May.
In 2018 Alessia is reconfirmed as the deepest woman in the world, signing on 10th May in San Andrés in Colombia in the Nirvana Oceanquest Freediving Competition the new world record in constant weight with -105m, which will then lead up to -107m.
In July, she went to Long Island in the prestigious competition of Vertical Blue and it confirmed that she is the strongest female free diver, winning the overall and signing 4 WRs in all depth disciplines: – constant no fins with -73m, Free immersion with -93m and -96m – constant weight with -107m.
In September, she participated in the Dugoncup Outdoor and made two other WRs in CWT and FIM but this time under the CMAS, and then she went to the first edition of the Molchanova Gran Prix in memory of Natalia Molchanova and won the competition.
Finally, she took part in the CMAS Outdoor World Championship and won three gold medals in the three competitions that she participated, CWT, CNF and FIM and made 4 CMAS world records. For the first time the CMAS and AIDA World Record is the same and of the same person with -107m.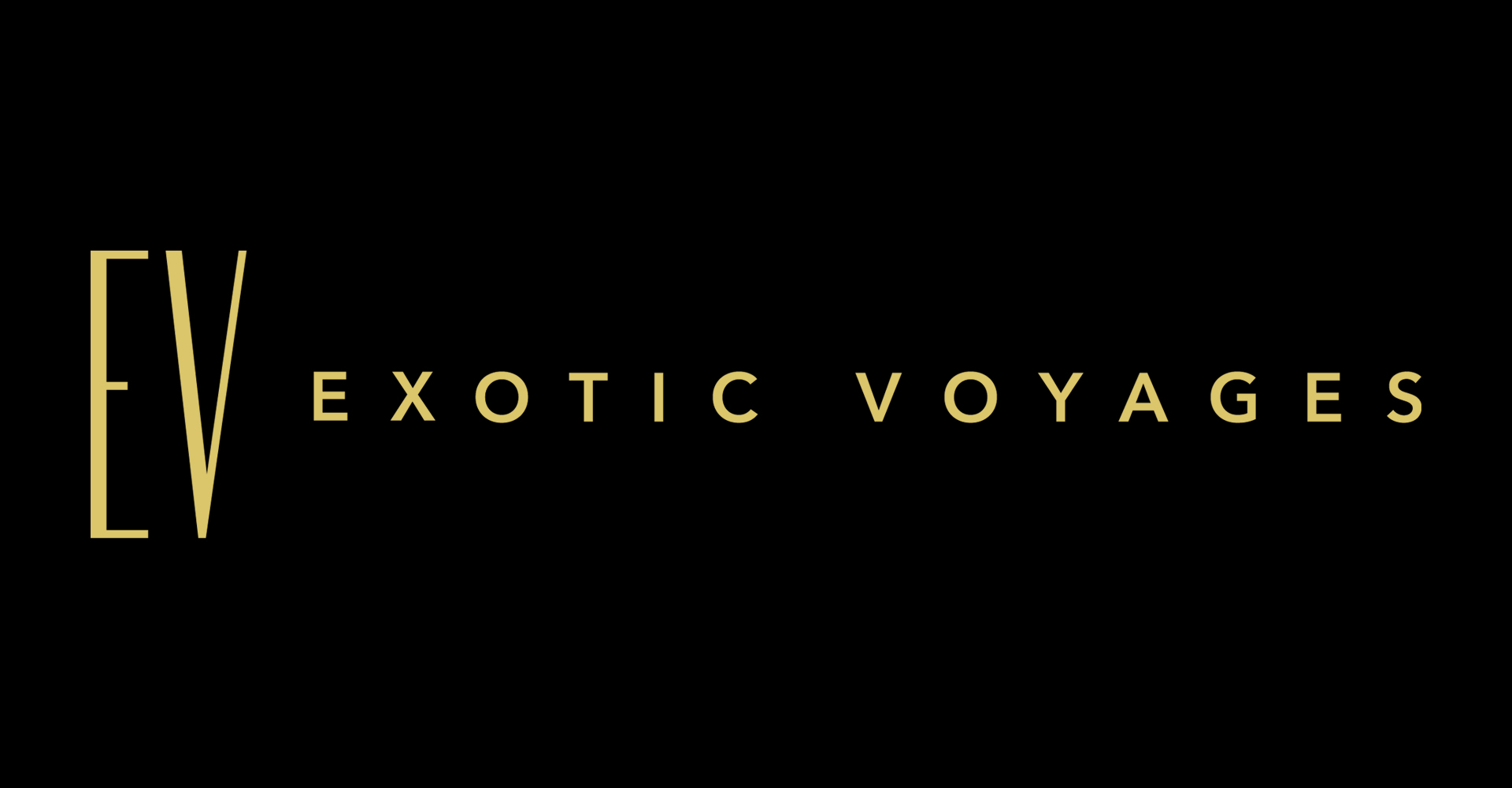 Exotic Voyages
Our trusted luxury travel company combines a luxury travel experience with intimate, local cultural encounters. Private and tailor-made tours are offered throughout Asia and the Subcontinent They create extraordinary journeys which offer the most authentic experience of this amazing continent. Each trip is customized on the traveler's needs and desires. As no two clients are the same, no two trips we create are entirely the same. These amazing trips are to locations you may never have heard of. These off-the-beaten-path destinations offer unique experiences, allowing our customers to create magical memories. These paths less traveled provide truly authentic, personalized adventures, largely away from areas of mass tourism. The opportunities to explore this area are endless. For those who want a spiritual journey throughout Asia and meditate with the monks, trek from Shangri-La to Tibet and head for the Bhutan's Tiger Nest monastery, we have it covered. For those who want a spiritual and cultural journey throughout Asia, meditate with the monks in Myanmar, Thailand, admire the hidden city of Angkor in the jungle or trek through the jaw-dropping rice terraces in Northern Vietnam, we have it all covered.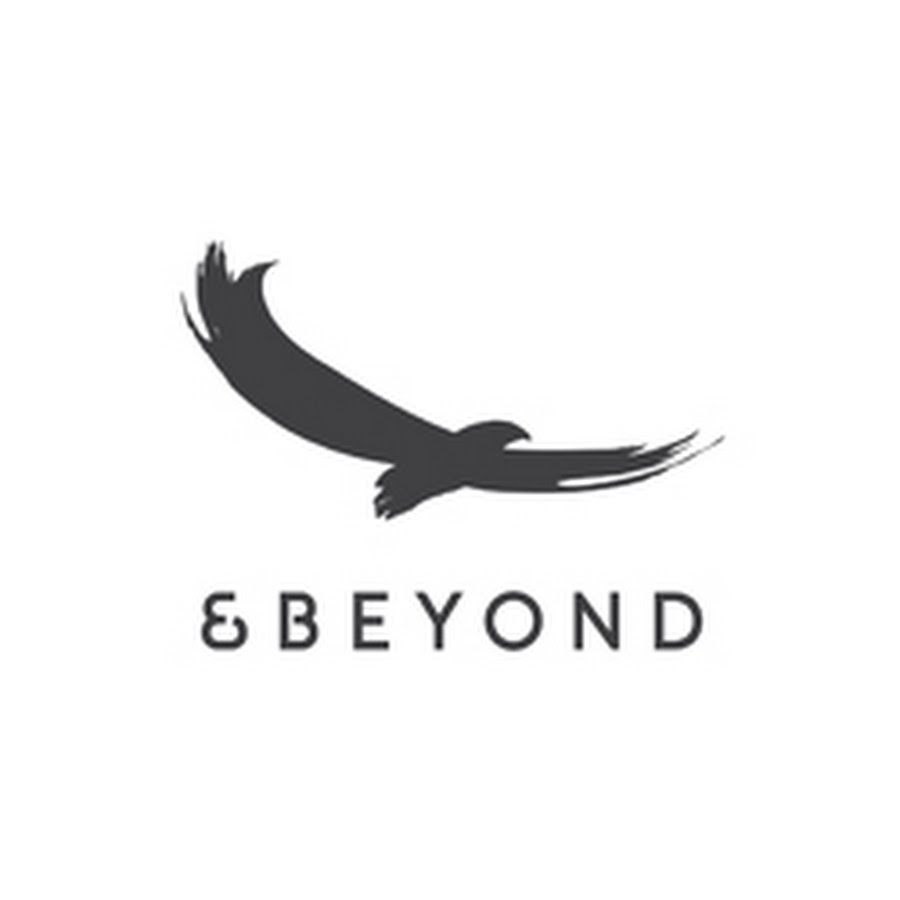 & Beyond
&Beyond designs personalised high-end tours in 15 countries in Africa, five in Asia and four in South America, offering discerning travellers a rare and exclusive experience of the world as it should be. We own and operate 29 extraordinary lodges and camps in iconic safari, scenic and island destinations in Africa and South America. This enables us to positively impact more than 9 million acres of wildlife land and 3 000 kilometres of coastline. Established in 1991, &Beyond strives to leave our world a better place than we found it through our care of the land, wildlife and people, and the delivery of extraordinary guest experiences. We have established an intimate relationship with some of the world's last remaining unspoiled natural places and the communities that surround them. In combination with our highly-skilled guides and rangers, this allows us to deliver extraordinary guest experiences that feel profoundly meaningful.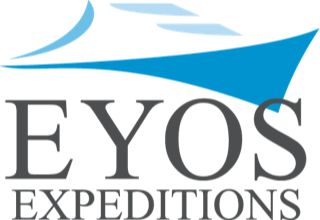 Eyos Expeditions
EYOS Expeditions pioneered the superyacht expedition industry in 2008, and today is widely regarded as the most experienced expedition yacht company that sets the standard for others to follow. Whether exploring inland Papua New Guinea from a yacht's helicopter or diving 1,000 meters below the surface of Antarctica in a personal submersible, EYOS' unmatched network, resources and in-house capability delivers the most extraordinary experiences in the world safely and competently.  Our robust yacht charter department specializes in pristine and culturally rich tropical regions and the wild, frozen environments of the Arctic and Antarctic. Our personal relationships with these superyachts- developed over numerous expeditions together- ensures our clients a seamless experience and insider access.  Over the last decade, EYOS has set numerous world firsts and world records, including the first ever fly-in, fly-out Antarctica yacht expedition; twice set the world record for the furthest south that any vessel has been in history; and twice set the record for the largest ship to transit the Northwest Passage. EYOS' reputation for operational excellence has led it to be called upon by organizations such as the BBC, NHK and National Geographic for complex expedition planning. The company recently completed the historic 5 Deeps expedition to the deepest points in each of the oceans, including the third ever dive to the bottom of the Mariana Trench which set a record for the deepest any human has gone in history. EYOS is committed to the highest standards of regulatory and environmental compliance, and its team sits on the Executive Committees of both AECO and IAATO where they help shape the future of responsible polar tourism.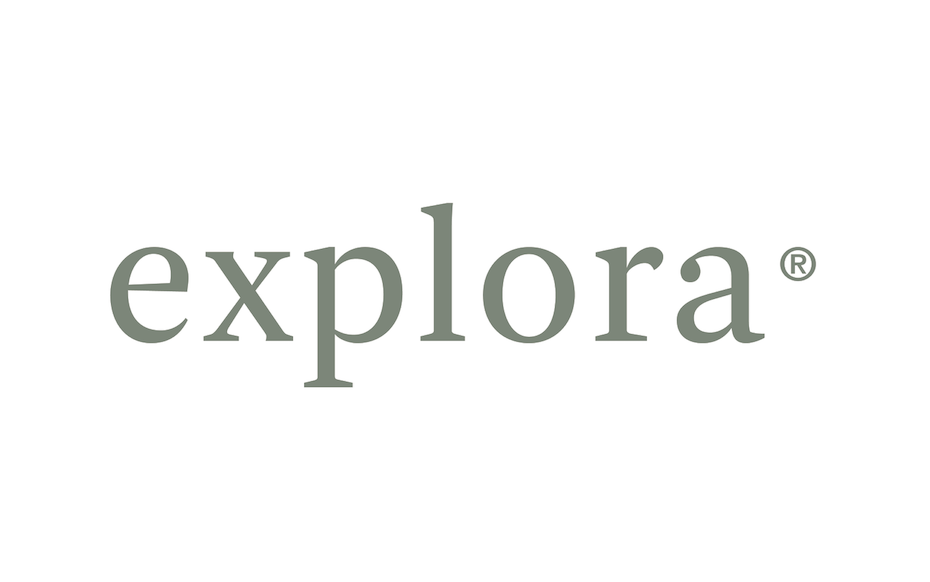 Explora
History:
Explora was founded by a group of friends who shared an enthusiasm for unconventional trips with an inclination for the adventurous. The concept behind the company was to provide trips to remote destinations in South America, unique due to their close interaction with nature and local culture.
In 1993, the company's first hotel opened its doors: explora Patagonia. Located right in the heart of the Torres del Paine National Park, this hotel unveiled the richness of this destination in a way no one had before, covering –through various explorations– every nook and cranny.
Currently, explora is present in Torres del Paine National Park, Easter Island and the Atacama Desert in Chile, in the Sacred Valley of the Incas in Peru, in Salta and El Chaltén in Argentina, and in Uyuni, Bolivia.
The Experience:
Explora offers a way of travel founded on the deep exploration of remote destinations in which each hotel is designed as a base from where to explore the surroundings, combining guided explorations with the warmth of its facilities.
All programs consider the experience from beginning to end; an experience that has been recognized and awarded by the main tourism benchmarks. They include accommodation, transfers, meals and drinks, and the option to choose and perform a full day exploration or two half-day explorations daily. These are always led by a bilingual explora guide and done in groups of up to eight people. The use of swimming pools, hot tubs and saunas is also included in the rate.
Why Explora?
Explora features service excellence and a unique exploration experience. The hotels are an invitation to disconnect from everyday life and connect with nature, others and oneself.
Explorations:
Unique and exclusive routes developed by the outdoor team that allow travelers to get to know our destinations in depth, including all popular sites and less explored areas. We offer various options –with different levels of difficulty and duration– for travelers to choose from day to day, according to preference.
Guides:
Our guides are professionals who are passionate about nature. They have been selected through a rigorous process and trained in our own School of Guides to lead our explorations and accompany our travelers. They all speak English and Spanish. Friendliness and enthusiasm are common among all of them.
Equestrian culture:
A faithful companion in the history of exploration, the horse has also been the protagonist of the explora experience since its inception. Our horses are bred and trained for the geography of Torres del Paine in Patagonia as well as Atacama. We provide horseback riding experiences for beginners, mid- range, and experienced riders.
Chilean wine:
Developed by the only Master Sommelier in Latin America, our wine list is a diverse selection that includes different varieties and covers a large part of the Chilean territory, inviting the traveler to learn more about the country through its wine.
Cuisine:
At explora, gastronomy is part of the experience of deep exploration, connecting the traveler with the territory through dishes prepared with local products and inspired by the culture of each individual place. We offer a varied, healthy and delicious cuisine with adaptations according to seasonality. This includes options for travelers with special culinary needs such as vegetarians or those suffering from gluten intolerance.
AWARDS:
Andrew Harper: "Staff of the Year" en The Hideaway Report Grand Awards 2018, explora Valle Sagrado.
Condé Nast Traveler: Gold List 2018, explora Rapa Nui and explora Atacama.
Tripadvisor: Travellers' Choice Awards 2018, explora Rapa Nui and explora Patagonia.
Travel + Leisure: "The Best New Hotels in the World", It List 2017, explora Valle Sagrado.
Condé Nast Traveller: Travel Top 100", Readers' Travel Awards 2017, explora Patagonia
World Travel Awards: South America's leading Expedition Company, explora. (2017, 2016, 2015, 2014, 2013, 2012).
World Travel Awards: Chile's Leading Boutique Hotel, explora Patagonia. (2017, 2016).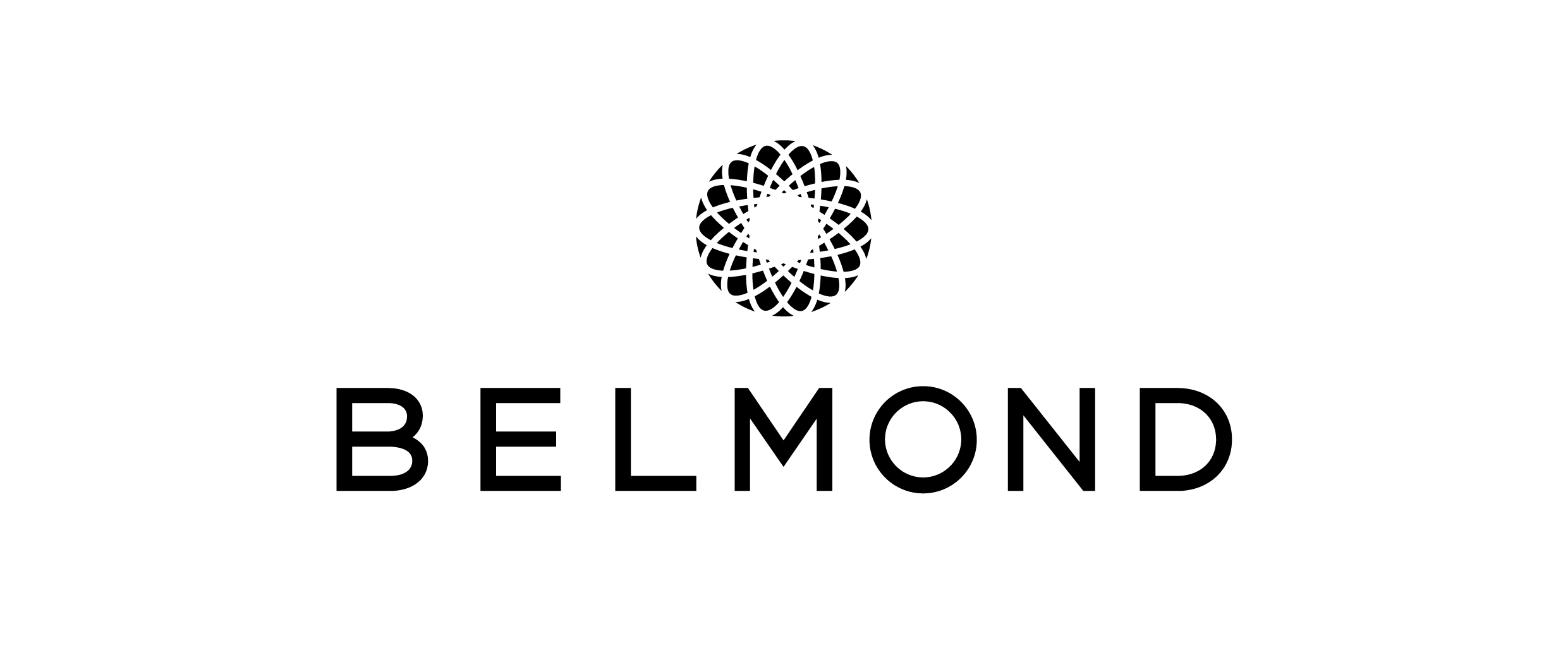 Belmond
Iconic hotels, luxury trains, river cruises, safaris: Belmond's remarkable portfolio embraces 49 of the world's most celebrated destinations, thrilling adventures and inspiring retreats. Spread across four continents, these diverse experiences span great city landmarks and pioneering journeys.
Belmond is the glamour of Venice's Belmond Hotel Cipriani and champagne in the bar car of the Venice Simplon-Orient-Express train. It is dawn beside the temples of Cambodia's Angkor Wat and sunset over Botswana's Okavango Delta and the rivers of Myanmar. Whether an evening in an exceptional restaurant or a romantic rail journey from Machu Picchu through the Peruvian Andes, all reveal each location in an authentic and exceptional way.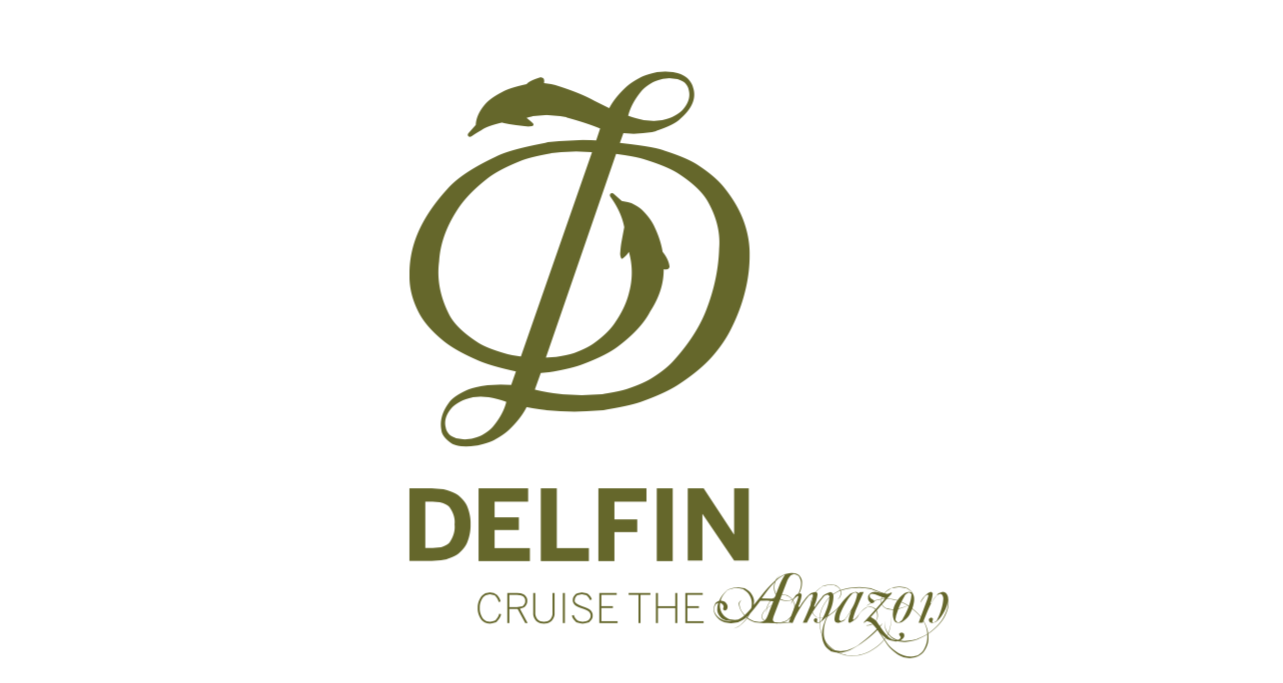 Delfin Amazon Cruises
Delfin Amazon Cruises is a hidden gem in the Peruvian Amazon only the most discerning clientele from around the world get to experience. Pioneering in luxury cruising in South America, it was founded in 2006 by Lima's socialites husband and wife:  Aldo & Lissy Macchiavello. Awarded as the first Relais & Chateaux cruise company in the world since 2018, DAC boasts 3 vessels.  The Delfin I offers  4 oversized suites each of 680 Sq Ft, all with a private terrace, two with a private plunge pool, making it ideal for intimate buyouts or individual couples.  On board the Delfin II you will find the same authentic style as in the Delfin I, with lots of wood to feel immersed in the rain forest, also ideal for extended family & friends charters, but may be booked on an individual basis as well.  The Delfin III is the newest and biggest from the fleet with 22 rooms, including one Owner Suite of 600 Sq Ft, boasting a deep tub to enjoy the views of the jungle from the comfort of your room.  During its 3 or 4 nights programs you will enjoy up to 3 activities per day in the Pacaya Samiria National Reserve, the largest protected area in Peru, full of wildlife and lush scenarios.  On board, the personalized service and attention to detail will make of this culinary experience one to never forget.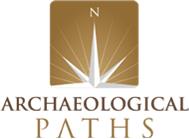 Archaeological Paths Company
Archaeological Paths specializes in organizing private and tailor-made tours to Egypt. Unlike other tour operators, we carefully design each tour and give our guests a one-of-a-kind experience and full insight in the country's history, culture, and customs. What is more, we apply for special permissions to visit many places that are normally closed to the public. During the tours our clients are joined by Dr. Zahi Hawass, the most famous archaeologist in the world, Dr. Mostafa Wazirir, Egypt's Head of Antiquities, and Mrs. Jehan Sadat, Egypt's former first lady, and other world-renowned figures such as former President of Poland, Mr. Lech Wałęsa. Over the years we have organized many exclusive tours for royalty, presidents, heads of state or stars of the silvers screen.
ROYAL EGYPT TOUR EXPERIENCES
Travel like a true pharaoh! With Archaeological Paths and its Royal Egypt Tour you can experience this ancient land in a royal style, with a VIP access to places that are closed to the public and visits to many sites outside of regular opening hours. From the Giza Pyramids through the Valley of the Kings to the Great Sphinx – our behind the scenes tours allow our guests to explore the most precious and impressive wonders of Egypt.
Archaeological Paths also provides meetings with the most important figures in the world of archaeology. Meet Dr. Zahi Hawass, the most famous Egyptologist in the world, who for over 20 years held all the keys to the Egyptian antiquities. Have an unique opportunity to meet Egypt's Head of Antiquities – Dr. Mostafa Waziri, responsible for all the archaeological sites in the country. Last but not least, visit the residence of Egypt's late president, Anwar El-Sadat, and meet the former First Lady of Egypt – Mrs. Jehan Sadat.
ROYAL EGYPT EXPERIENCES
– Private visit to the Great Pyramids with an exclusive access to all the three chambers of Khufu's Pyramid
Have you ever imagined having the entire Great Pyramid of Khufu entirely to yourself? With Archaeological Paths, you can admire the only one of the Seven Wonders of the Ancient World that is still standing today, in the company of the rising sun only. While all tourists are allowed to enter this site only during a certain period of time, when the plateau is crowded with hundreds of people, you will be able to enter the Great Pyramid privately. Our company will provide you with access to all three chambers of the Pyramid, although only one of them is open to the public!
– Exclusive access to the Great Sphinx enclosure
Being the most recognizable monument of the Ancient Egypt, beside pyramids, The Great Sphinx can be viewed only from a standing platform located 50 meters away. However, Archaeological Paths will allow you to stand between the very paws of the Great Sphinx, all by yourself! Only few can experience such a privilege – you can be one of them!
– Private visit to Luxor and Karnak Temples outside of standard opening hours
When the Luxor Temple is being closed at night to all tourists, Archaeological Paths will provide you with an exclusive entrance to this magnificent site allowing you feel like in the Ancient Egypt. With the Temple beautifully lit only for you, it will be an experience not to forget for the rest of your life.
– Exclusive visit to an active excavation site, the Tombs of the Pyramid Builders
It is one of the most important discoveries made by Dr. Zahi Hawass over the course of his career and one that turned the archaeological world upside down. The Pyramid Builders' Tombs are closed to tourists due to the ongoing archaeological excavations, however, our company has received a special permission to enter this area. Archaeological Paths will allow you to find out what secrets lie behind this mysterious site.
– Private sightseeing of the Egyptian Museum in Cairo
Containing the world's largest collection of pharaonic antiquities, it is one of the most important museums in the world. It holds Tutankhamun exhibition with the golden mask of the boy king and the Royal Mummy Room that holds mummies of the greatest and most important kings of Egypt. Each day, the Egyptian Museum in Cairo is crowded with tourists, but Archaeological Paths can arrange a private sightseeing tour around the Museum.
– VIP access to the Valley of the Kings with access to tombs closed to the general public
The Valley of the Kings, located on the west bank of the Nile in Luxor, has been the royal cemetery for 62 Pharaohs, including King Tutankhamun. Undeniably, it is one of Egypt's most important treasures. Although most of the tombs are open to the public, some of them remain closed due to their value and significance. Only Archaeological Paths can open them for you!
– Private VIP tour with Dr. Zahi Hawass, the legendary archaeologist
There is no better person to lead you through the fascinating history of ancient Egypt than Dr. Zahi Hawass. For over 20 years he held all the keys to the Egyptian antiquities. First, as the Secretary General of the Supreme Council of Antiquities, and then as the Minister of State for Antiquities. Thanks to his experience and expert knowledge which he will share with you in Egypt, you will learn the secrets of the Land of the Pharaohs like no one else.
– Private meeting with Dr. Mostafa Waziri, Egypt's Head of Antiquities
Dr. Waziri, as the Secretary General of the Supreme Council of Antiquities, is responsible for all the archaeological sites in Egypt. He will meet you at the Karnak temple complex and introduce you to the archaeological discoveries that have been made in Egypt recently. He will also share the current research news and plans for the future with you.
– Exclusive meeting with Mrs. Jehan Sadat, Egypt's former first lady
A world famous figure, the wife of Anwar Sadat, the late Egyptian President and the Nobel Peace Prize winner. Mrs. Sadat was First Lady of Egypt from 1970 until 1981. You can have a pleasure meeting her at her presidential residency, an experienced reserved only for royalties and heads of state.
PARTNERSHIPS AND RECOGNITIONS:
– Archaeological Paths – as the only travel agency in the world – has been included among the official partners of the Rolls-Royce Owners' Club 2018 – Strive for Perfection.
– Archaeological Paths – as the only travel agency in the world – was invited to Bentley's 100th birthday celebration held by Rolls-Royce Owners Club' in London and Detroit in 2019.
– Archaeological Paths – as the only travel agency in the world – was honored to be invited to Prince Charles', the Prince of Wales, 70th birthday celebrations and became a prestigious partner featured in the landmark Royal publication Our Future King, Prince Charles at 70.
– Archaeological Paths has received Trip Advisor's Certificate of Excellence in 2019.
– Archaeological Paths is a co-producent of the world-famous broadcast Expedition Unknown: Egypt Live by Discovery Channel.
– Archaeological Paths has gained the exclusive rights to promote our in-depth tours to Egypt at King Tut's exhibition which has had its debut in 2018 in Los Angeles.
– Archaeological Paths is the sponsor of A Secret Voyage and The Legend of Tutankhamun, the most exclusive books on Ancient Egypt written by Dr. Zahi Hawass. One of these publications was given as a gift to US President Barack Obama.
– Archaeological Paths is the only travel company to promote Egypt on one of the biggest billboards in the United States – in Times Square, New York.
– Archaeological Paths constantly supports archaeological research, excavations and restauration projects carried out across Egypt.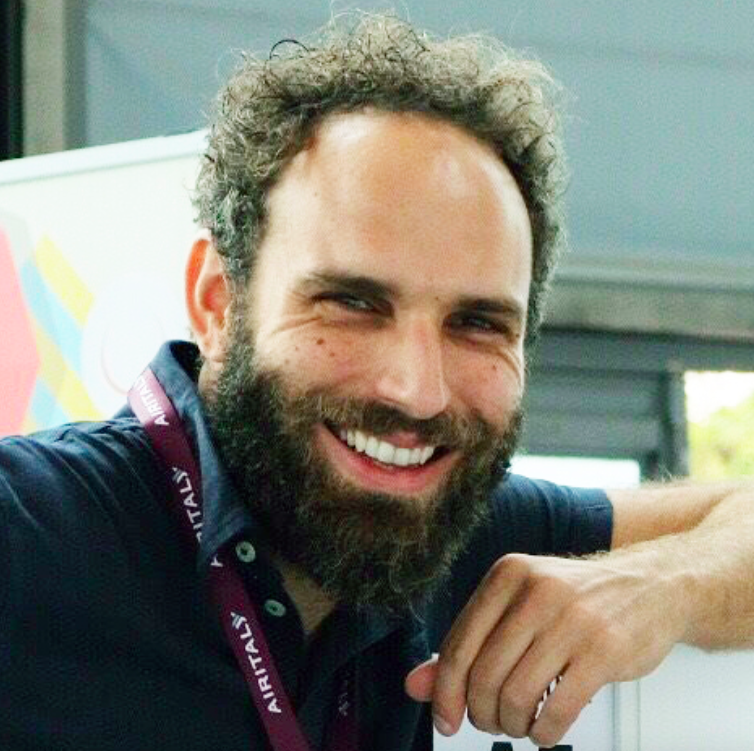 Giacomo Miola
Giacomo Miola is a farming designer and co-founder of Metafarm Social Food Lab, an organization and research center based in Italy, working on the creation of new activities to connect people with the local food context.
Gastronomic Trekking is one of the the Metafarm projects, developed to connect travellers and companies with the local communities, letting them get a rural and sensorial experience.
Its main goal is about developing a new kind of offer among the travel industry, re-creating new human relations inbetween the local context and its guests. It is thought as a laboratory of activities like walking, foraging, visiting the food producers, talking and cooking times and tasting moments to appreciate the work of the whole involved group.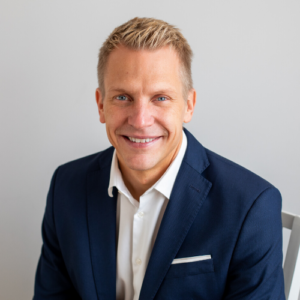 Eric Partaker
As a Peak Performance Expert, Eric Partaker helps CEOs, entrepreneurs, leadership teams, and former U.S. Special Forces operatives scale-up themselves, their teams, and their companies, while also improving their well-being. Within his approach he draws from his time advising Fortune 50 CEOs at McKinsey, his experience helping build up Skype's multi-billion dollar success story, and his own entrepreneurial journey – together with behavioral science from Stanford University, as well as techniques from the worlds of elite sport and the military, areas where peak performance is key.
Eric has been named "CEO of the Year" at the 2019 UK Business Excellence Awards, one of the "Top 30 Entrepreneurs in the UK", 35 and under, by Startups Magazine, and among "Britain's Most Disruptive Entrepreneurs" by The Telegraph. His work has been featured on over 7 major TV stations, in the Wall Street Journal, and The Economist. He has also appeared as a guest judge on The Apprentice with Lord Alan Sugar.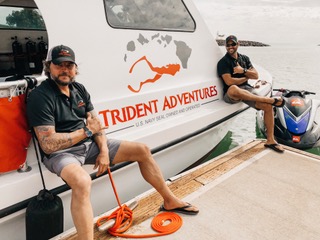 Trident Adventures
Mr. Stephen Kaplan – Retired Navy SEAL.  Vast experience in leadership, managerial positions, department head of manning/equipment, and numerous qualifications in various supervisory roles including military diving operations.  Deployed all over the world in various warzones and other overseas locations working cross-culturally and across various government agencies.  Over the past 5 years served as the Lead Diving Instructor for the SEAL Delivery Vehicle Team ONE (SDVT-1) training seasoned Navy SEALs to become the world's most elite combat divers.  Spent many years in several foreign countries working with host nation's key leader counterparts, US and foreign ambassadors, high-ranking State Department personnel, military flag officers, and many foreign and US politicians and dignitaries.  Currently partnered with Jim Beck working with CBS Television Studios for the new Magnum PI TV series as their SEAL/Military Consultant as well as the hit TV series Hawaii Five-O as their SEAL/Military Consultant and occasionally function as a stuntman and actor.
Mr. James Beck – Retired Navy SEAL with over 30 years of experience working in highly demanding environments. Professionally trained in every skillset within Special Operations, and conducting 17 deployments worldwide. Collaborated with multiple government agencies including state and federal law enforcement agencies for various projects including protection details for three U.S. Presidents, one First Lady, and multiple Senators, Congressmen, Ambassadors, as well as multiple Foreign National Dignitaries. Dive qualified since 1990 with over 5000 dives. Holds military and civilian instructor/supervisor certifications in Open Circuit, Closed Circuit and Semi-Closed Circuit diving, Submersibles, UUVs and DPVs. Served as director for a Naval Special Warfare Advanced Training Schoolhouse as a subject matter expert on Advanced Military Diving and Submersible Operations.  Current projects include a distillery in SOCAL producing Liberty Bourbon; Integrity Group, a Military & Maritime consulting company which is leveraged by CBS on Hawaii Five-O and Magnum PI.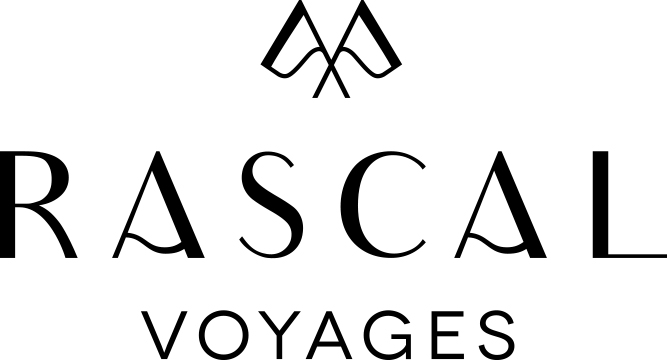 Rascal Voyages
At Rascal we understand that our guests are looking for authentic, money-can't-buy experiences. Come face-to-face with dragons in Komodo, snorkel alongside Manta rays, experience the warmth and diversity of the Indonesian people – these are just some highlights of our off-the-grid luxurious adventures.
We believe that the best experiences should sear the soul whilst also sustaining the stunning environment and people that help create those experiences. That's why we've teamed with Conservation International, a global non-profit working to safeguard the earth's precious ecosystems. Over the years, CI have helped protect more than 600 million hectares of land, marine and coastal area. Since 1991, CI in Indonesia has worked in partnership with the Ministry of Marine Affairs and Fisheries to safeguard marine resources so that Indonesians may thrive. Through our unique partnership with CI, we are able to offer specially curated adventures with CI teams for research or fact-finding explorations.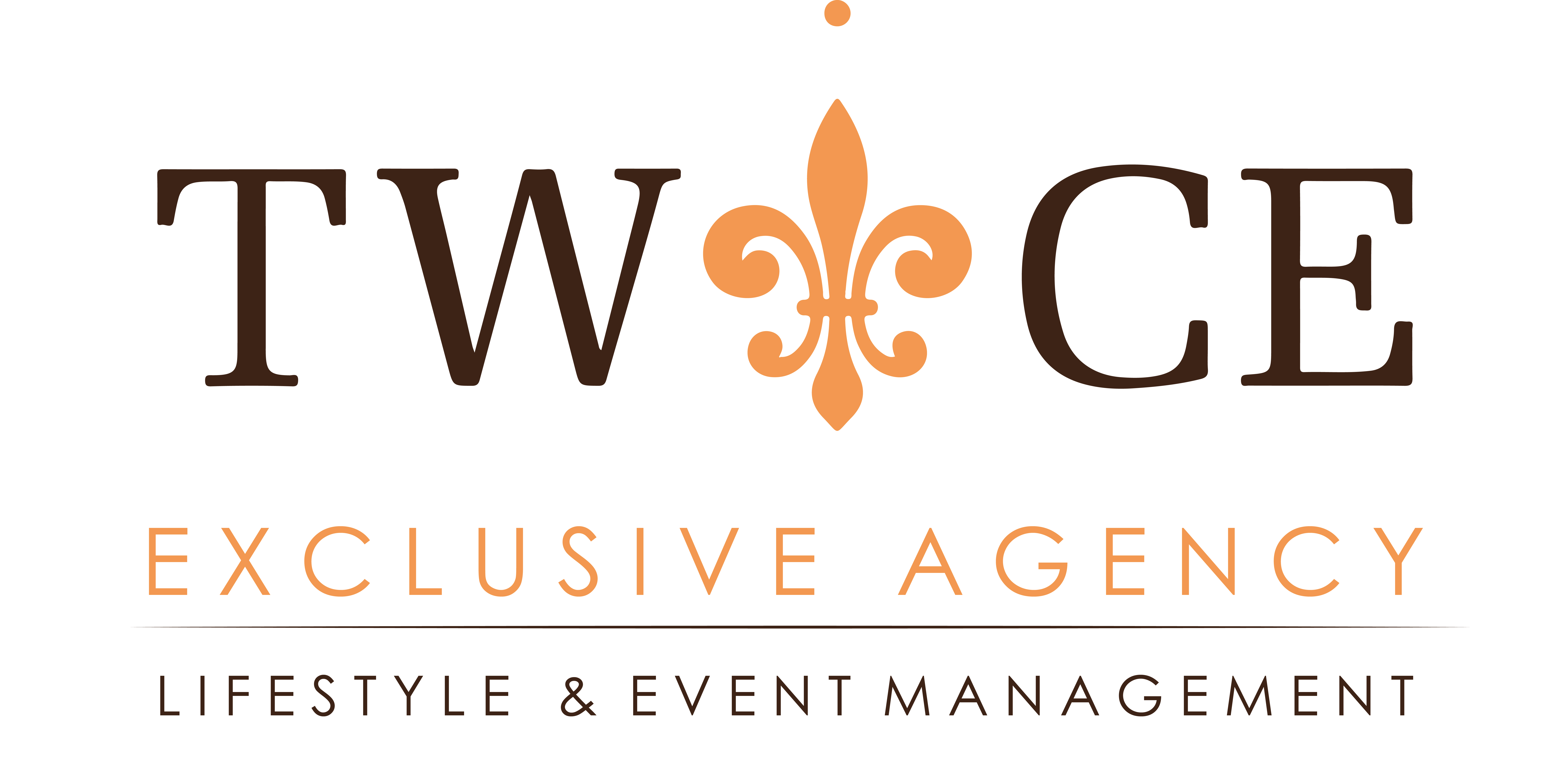 Twice Agency
Twice Agency is a Luxury Lifestyle and Event Management agency based in London and French Riviera. A private concierge service reserved to members only, who have been chosen carefully. We will allow you any last minute reservations in the beach club, restaurant or club you need thanks to our strong experience, connections, and know-how which have made the name of the company. You can also count on us for your accommodation or yacht in short time request. For a professional or personal trip, Twice Agency will be the keys opening closed doors of the unknown. Having a great taste for planning, our event team will be here to help when needed, in Cannes, Monaco, St Tropez and London.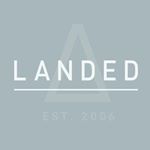 LANDED Travel
Erynn and John Montgomery founded LANDED in 2006. LANDED is a full-service travel consultancy, managing the leisure and incentive travel of c-suite executives, families, and creatives from the film and music industries. The company's reputation has been built on creative experiences, first-hand knowledge, and word-of-mouth referrals; more than 90% of the company's clients are repeat or come by recommendation. LANDED is a member of the invitation-only Traveller Made consortium. After joining Traveller Made in 2016, that organization's members nominated LANDED for annual Destination Knowledge and Attention to Detail awards in 2017 and 2018.
Prior to creating LANDED, Erynn ran an international non-profit focused on micro-finance and health, while John spent 16 years financing hotels for large US banks. They now travel approximately four months each year, often with their four daughters in tow, searching out new locations and experiences for their clients. Although Erynn and John's expertise is Latin America and Antarctica, their 13-member team includes experts on destinations worldwide.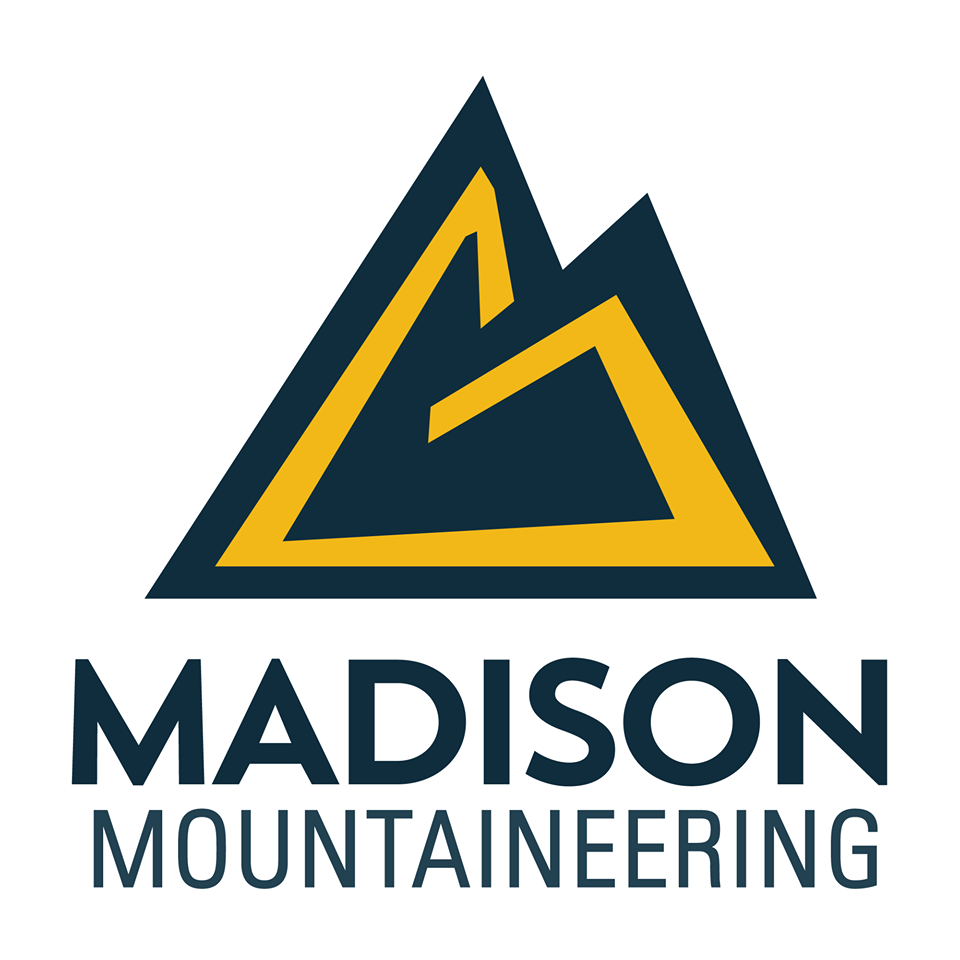 Madison Mountaineering
Madison Mountaineering is a boutique mountain guide service based in Seattle, Washington. We specialize in mountaineering expeditions to the "7 Summits" and other renowned international and domestic peaks, as well as unclimbed peaks in extremely remote regions. We provide education and training for climbers who aspire to become self-sufficient, aware and respectful of the local culture, stewards of the environment, and for whom safety is the number one priority in all climbing endeavors. In addition to guiding climbers on expeditions Madison Mountaineering provides consultations and 'full service' logistics / support for production companies seeking to operate in harsh mountain terrain in areas such as Pakistan, Nepal, Alaska, Antarctica, Greenland, Ecuador, Mexico, Argentina, Chile, Washington State, and many other spectacular locations around the globe.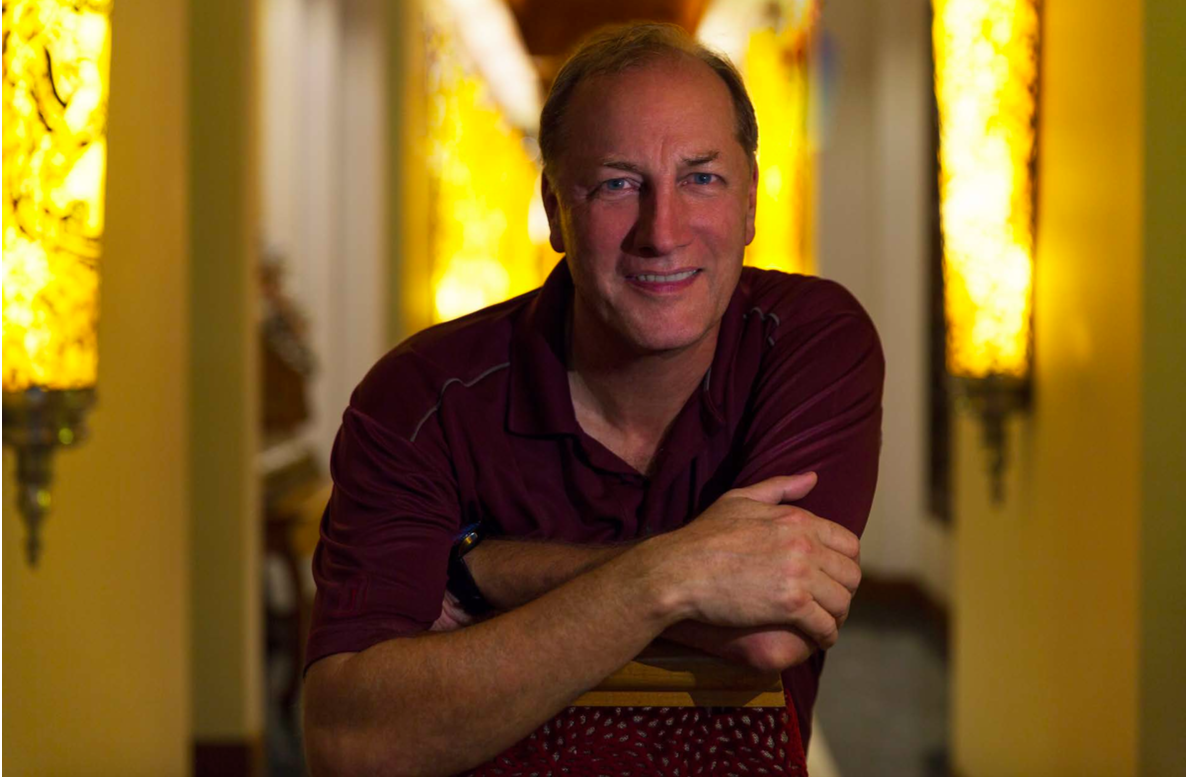 Simon P. Wagstaff BEM
Chairman, ASA Group Holdings Limited
Simon has lived and worked in Asia since 1989. He retired from the British Army in 1993 as a Bomb Disposal Officer after nearly 20 years of service. Much of his army tenure was with the elite Commando Forces, and he also has more than 3,000 parachute jumps to his credit. Simon is a veteran of the Falklands War, and he served seven tours of active duty, including covert operations, in Northern Ireland. He also served several years on active counter-terrorist duty in Europe and was awarded the British Empire Medal for Meritorious Service.
After retiring from the army in 1993 he joined Guardforce Group in Hong Kong as Manager – Corporate Security, which involved carrying out detailed security audits and technical surveys on all Guardforce's security operations including banks, airports, seaports, manufacturing etc. in Hong Kong, Macau, Taiwan, Singapore, Thailand and the Philippines, reporting directly to the Chief Executive Officer.
He went on to launch a new aviation security & manpower business for ICTS Asia Pacific, which was owned by the Guardforce Group, as Managing Director in the Philippines and managed all security services in Manila Airport (an FAA "extraordinary risk" airport) for both United and Northwest Airlines. He also managed the complete security master plan for Clark International Airport and Clark Special Economic Zone after conversion from Clark Air Base in Pampanga, Philippines. This new business in the Philippines grew into a concern of six companies with more than 3,000 personnel within five years.
Simon founded the ASA Group in Manila in 1999, overseeing and expanding the group to today's multi-national operations with offices in Hong Kong, Thailand, Malaysia, Singapore, Philippines and Indonesia and operations in over 20 countries.
ASA Group provides unique travel and security services to support numerous economic sectors and some of the world's most famous individuals. Clients range from energy, banking, insurance, gaming, technology, manufacturing, retail and travel to high-profile executives, entertainers, sports stars, heads of state, dignitaries and diplomats. ASA's comprehensive travel and event management services can be customized to meet their needs for safe, enjoyable and productive trips. ASA maintains the highest standards by remaining on the cutting edge with a spectrum of superior, personalized services, and is ISBAH, ISBAO and TRACE certified, as well as being members of NBAA, EBAA, AsBAA, and ASIS. ASA is also Wyvern and Argus registered, internationally recognized as the gold standard for charter brokers.
ASA provides corporate security consulting, technical surveys and investigations to numerous blue chip companies, and has operated throughout the Asian, Central Asian & Middle Eastern regions and elsewhere, including Saudi Arabia, Iraq, Libya, Kuwait, Bahrain and Egypt, Kazakhstan, Tajikistan, and Azerbaijan.
ASA has also consulted to the several UK and USA-based oil and drilling companies operating in the Asian region and elsewhere, including Bangladesh, Pakistan, India, Malaysia, Indonesia, the Philippines, Egypt, and Turkey.
With over 40 years in the military and security arena, the last 27 years of which have been in Asia, Simon is one of the very few people with such a broad range, and depth, of experience in the AP Region.
Simon is currently on the following boards of directors:
1. Chairman – ASA Group Holdings Limited
2. Director – ASA (Thailand) Ltd
3. Director – PT ASA Indonesia
4. Director – ASA Malaysia Sdn Bhd
5. Director – ASA South China Ltd
6. Director – ASA Singapore PTE LTD
7. Director/Shareholder  –  Amersfort Holdings (BVI) Ltd
8. Director/Shareholder  –  Spearpoint Group Singapore PTE
9. Advisory Director and shareholder – Remote Lands Inc. New York
Simon now lives in Hua Hin, Thailand, with his family, frequently traveling throughout the world on business development and consulting projects.

The ASA Group
INTRODUCTION
ASA was first established in Manila in 1999 by Simon Wagstaff BEM and has in its 19 years of operation grown into a successful and profitable organization. During this period we have enjoyed continuous growth in our operations resulting in registered or representative offices in 6 countries and a worldwide reputation for delivering the highest possible standard of tailor-made security, aviation and travel services to corporate, private and government clients.
We consider ourselves to be Asian operations specialists and back this up through our core management team has over 100 years of combined experience delivering high-end travel, security projects and training courses throughout the Asia Pacific region.
ASA's senior management team consists of former corporate executives, law enforcement, and military personnel all of whom have held senior management positions in some of the world's leading companies and have made Asia their home and base of operations for many years.
ASA SERVICES
We provide a comprehensive range of services all of which can be used as stand-alone services or combined to make a streamlined operation of even the most complex project. These services include the following:
Executive Protection
ASA provides all levels of executive or close protection services from a low level, low profile protection and escort duties to full strength, high profile, high threat, armed (where permissible by local law) operations.
Our key managers are all fully trained and highly experienced protection officers with a mixture of military, corporate and police backgrounds and form the backbone of our protection services.
In addition to this core team we have an excellent partner network of trusted operators and ex-colleagues throughout the world, and especially within Asia, which allows us to utilize and successfully integrate additional manpower where required.
ASA have lead and conducted protection details in almost every country in Asia and for clients that include charitable organizations, members of royalty from five countries, A-list film stars, corporate CEO's, senior members of the Council of the European Union, high net worth individuals, sports celebrities, and entire celebrity football teams.
Security Consulting
Our security consulting services are tailored to suit the client's individual requirements and situation and cover physical, technical and manpower security operations including Threat, Risk, and Vulnerability Surveys, Country Risk Profiles, security and safety assessments as well as the provision of technical reviews and recommendations for CCTV and access control and associated systems.
ASA's in-house experience includes the following projects:
Hong Kong Post Office's international and domestic sorting and distribution centers
Over forty CLP (Hong Kong's largest electricity producer and supplier) locations including power stations, substations, storage depots, office complexes and residential buildings
Mitsubishi Heavy Industry's (MHI) factory and port operation in Kobe, Japan
Design review and integration of security operations for Lok Ma Chau Terminus Hong Kong to China border crossing
Surveys & Audits of numerous international airports and airlines including security screening, explosive trace detection, passenger profiling and cargo and baggage handling
The security audit of Evergreen Aviation facilities in Indonesia, Malaysia, Philippines, Kuwait & Saudi Arabia
ISPS code assessment of the AFSC Ltd operation at Hong Kong International Airport
Full security survey & audit of Dow Chemical facilities in India & South Korea
Assessment of over 300 telecommunication facility & cell site locations in the Philippines
Security audit for Attwood Oceanics offshore & onshore facilities in Egypt, Turkey, Philippines, Malaysia & Indonesia
Security Audit for Diamond Offshore in Bangladesh, plus all crew travel between Indonesia, Thailand & Bangladesh
Emergency/Crisis Management & Response
ASA has a proven track record in dealing with emergency and crisis situations as they arise, with regularly reviewed management systems put in place to ensure 'real time' reactions.
ASA was heavily involved in various consultation projects immediately post 911, search, rescue and evacuation operations for the Asian Tsunami disaster in 2004 and played a key role in locating, protecting and evacuating over 100 visitors to Bangkok during the airport siege and disturbances and unrest in late 2008, and Japan Tsunami in 2011.
In addition, we have conducted numerous reviews of existing crisis management plans as well as designing original management and response plans for corporate and private clients.
Technical Surveillance Counter Measures (TSCM)
ASA have certified trained and qualified TSCM operatives who through our partner network have access to the latest Audiotel equipment and operations so can provide comprehensive and highly discreet surveillance and counter-surveillance services throughout Asia.
This service is a very useful value-added service for many protection operations should a client wish to ensure that their hotel room, boardroom or even vehicle are locations within which they can talk freely and without fear of being heard by unintended parties.
FBO and Ground Handling Services
Our FBO (Fixed Base Operation) services provide a highly hands-on, professional yet personalized approach to arriving by private or corporate aircraft into any of the 60 locations we provide services at throughout Asia which ensures the smoothest and most efficient operation possible.
We have dedicated staff who will handle every aspect of the operation from overflight and landing permits to passenger and crew visas, from fueling the aircraft to hotel bookings and local ground based transport, from solving aircraft maintenance issues to fast-tracking VIP's through customs, immigration, and quarantine (CIQ) operations.
Passengers and crew are given a dedicated contact number for ASA staff to use for any assistance they may require for the duration of their stay in the country.
ASA staffs are registered flight crew members and are provided with airside access to many locations enabling them to also meet, greet and escort VIP clients arriving by commercial airlines as well as corporate/private aircraft.
Our ability to provide a literal door to door service and access to locations where most operators cannot go as well as the connections and having the know-how required to assist flight operations to expedite flight and charter operation arrangements make us a valuable resource to flight management companies, aircraft owners and operators alike.
Luxury Travel, Lifestyle, and Concierge Services
Due to the high end nature of our regular clients and their expectation and wish to receive the highest possible standards of service, we have worked hard to developed contacts with a range of luxury service providers that enables our clients, through us, to utilize a one-stop shop for almost anything they require during their visit to Asia.
Our contacts include limousine companies with regional capability, five-star hotels as well as super luxurious boutique hotels, private island retreats with seaplane transfers and access to some of the best restaurants in Asia.
ASA are also part owners and long-term business partners with Remote Lands the world's foremost luxury travel designer. Focusing exclusively on Asia, Remote Lands are a highly specialized boutique firm based in New York and Bangkok, creating bespoke journeys tailor-made to your highly discriminating tastes, optionally by private jet.
Remote Lands are based in ASA's office complex in Bangkok from where ASA assist them with the provision and handling of charter flights, expedition of customs, immigration and quarantine services as well as various levels of the security operation.
Our range of concierge services can be used as one of the single services, such as a meet and greet service from the airport with limousine transfer to the hotel through to the provision of multi-location charter flights with a limousine, driver, tour guide, interpreter and the best restaurants booked at each stop for the duration of their trip and in any location they choose.
Aircraft Charter Operations
ASA employs a range of aircraft in our charter services, from the Cessna to the Boeing Business Jet. Whether for business or leisure, we can provide the aircraft that suits your needs, as well the very best crew and additional services required to get you on your way.
ASA also has the ability to provide helicopter charter services that include flights to Macau, Shenzhen, Zuhai as well as flights within Hong Kong territory for airport transfers, sightseeing tours, photographic or filming flights.
We also have the proven capability, established network and contacts to enable us to source charter aircraft at extremely short notice should an emergency evacuation or sudden change in plan require it. This service is also applicable should for example maintenance issues on a corporate or commercial aircraft force it to remain on the ground but the passengers must continue on schedule.
ASA OFFICE LOCATIONS
ASA Group Holdings, Ltd – Hong Kong
ASA South China, Ltd – Hong Kong
ASA Thailand, Ltd – Bangkok, Thailand
ASA Singapore Pte Ltd – Singapore
ASA Malaysia Sdn Bhd – Kuala Lumpur, Malaysia
PT ASA Indonesia – Jakarta
ASA Division of Spearpoint/CTK – Manila, Philippines
ASA Around Asia
In addition to the above locations where we have our own staff based, we have a range of partners consisting of ex-colleagues and trusted operators around the region who assist us to provide services. This partnership also extends and adds weight to our vendor network allowing us access to high-end services for transport, hotels, charter operations etc at reduced and very attractive rates.
SUMMARY
ASA has an excellent and proven track record of providing outstanding levels of service throughout its range of service lines and thrives on challenging situations and multi-location projects.
Over our eleven years of operation, we have maintained a very high proportion of repeat business through satisfied clients.
Our unique blend of service capabilities such as our FBO services, security skills, and experience, when combined with our understanding of and relationships with region-wide flight operations and our partner network for support services such as ground transport, allows us to provide a range and depth of service, unlike any other company.
This combined with our personal and very hands-on approach to operating and managing each and every project mean our clients receive the service they aspire towards.
ASA would be very honored to be appointed by you as an approved vendor for security and related services throughout Asia and I and the rest of the staff and management at ASA can assure you that we will provide the highest level of service at all times for every project.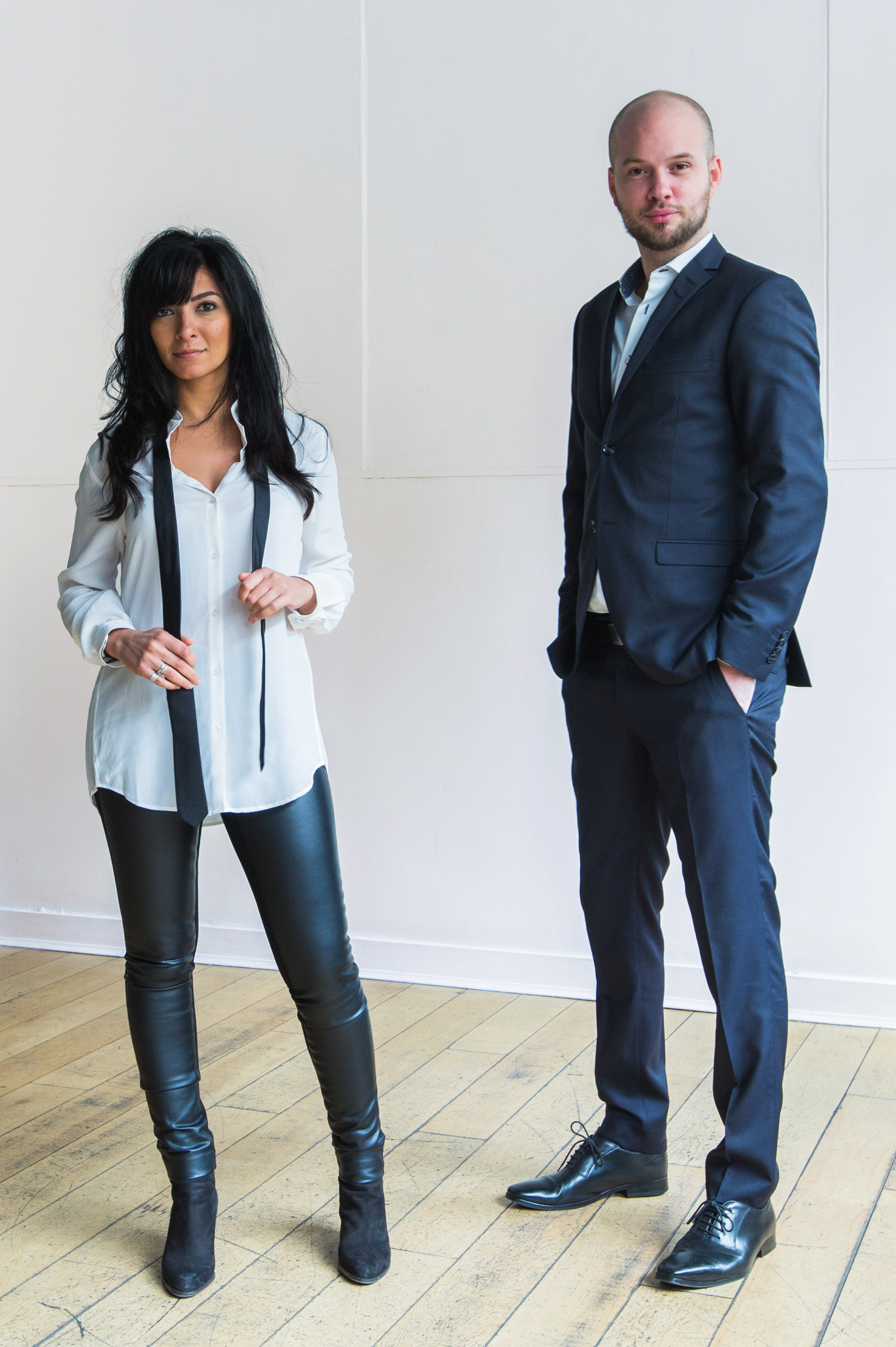 Marie Soliman & Albin Berglund
Marie Soliman, an award-winning hospitality designer is redefining the luxury interior design world.
Bringing her 7-star hospitality experience into the residential sector she is creating luxury schemes never seen before in the market.
Marie's talent goes beyond creating a visually impressive space. Her intelligent, original and considered designs evoke emotions, lasting ones.
It is clear that Marie's passion is fueled by innovation. Whether the architecture is unusual, the design brief daring, the location challenging, Marie is gifted with a true originality of thought, which is what makes Bergman Interiors such a forward-thinking design studio.
Having started her career in the Middle-East, Marie's resourcefulness is second-to-none. Her understanding of the construction process and her relentless enthusiasm are without a doubt Bergman's advantage over every other design studio.
As a professional artist too,  Marie's work is not just restricted to interiors. Her artwork adorns the walls of Four Seasons resorts, luxury developments by Lodha Group, Banda and Amazon Properties, and exclusive hotels across The United States.
Albin Berglund, one of London's most influential interior designers specialize in creating truly unique design solutions for beautiful world-class properties in the golden postcodes worldwide.
In such an international market, Albin's diverse career as a fashion photographer in Paris, a manager of Barcelona's most exclusive nightclubs, and his Swedish heritage, clearly gives him an edge when designing a project. The power of atmosphere is his design driver; evenings spent orchestrating Barcelona's most celebrated music events resonate with him when focusing on the interior architecture of any space.
Albin's diverse career is clearly what gives him an edge when designing a project also his eye for photography means that he can set up the 'money shots' of the completed project from the initial concept stage.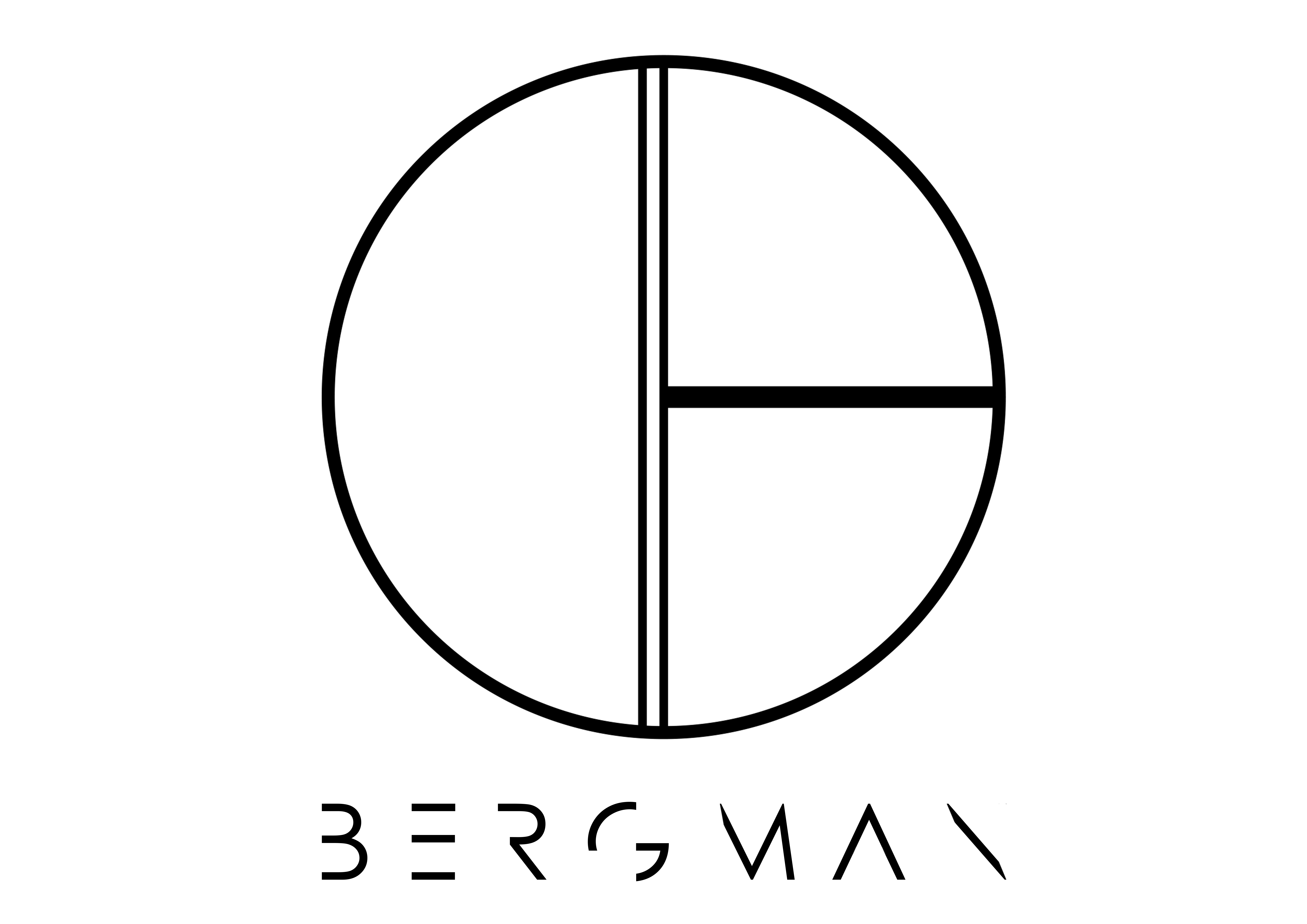 Bergman Interiors
Marie Soliman and Albin Berglund, founders of the highly revered Bergman Interiors are leading the design powerhouse that are making waves in London's luxury interior and architectural design world. With over 25 years combined experience, Marie and Albin have built up an enviable portfolio of projects, spanning from London to St. Petersburg, to Botswana to New York.
Bergman Interiors is internationally renowned for creating couture schemes for the world's finest Gyms, Hotels, Spas, and Residences. Widely considered to be a leader in their field, Bergman Interiors is a statement in style, refinement, and mindset. This year awarded globally in the Hospitality sector 'Health Club of the Year' by the Frame award – BXR, the worlds most glamorous boutique health and boxing club backed by Anthony Joshua.
Bergman Interiors keen eye for the timeless and the well-crafted has launched the brand into the world of high end and bespoke design.
The studio's free-form creative energy has its roots in a very clear and disciplined framework, producing bold and energetic designs.  The brand continues to push itself and the industry further through a deep understanding of international tastes, experimental applications of materials and collaborations with emerging designers.
Their approach is forward-thinking and reads like an embellished story with elements that dictate a unique history and space. They listen carefully to the brief and then combine it with their research to create a strong, well thought-through concept. The design is then woven around this core touch point.
They pride themselves on bringing soul to all projects through timeless yet functional design.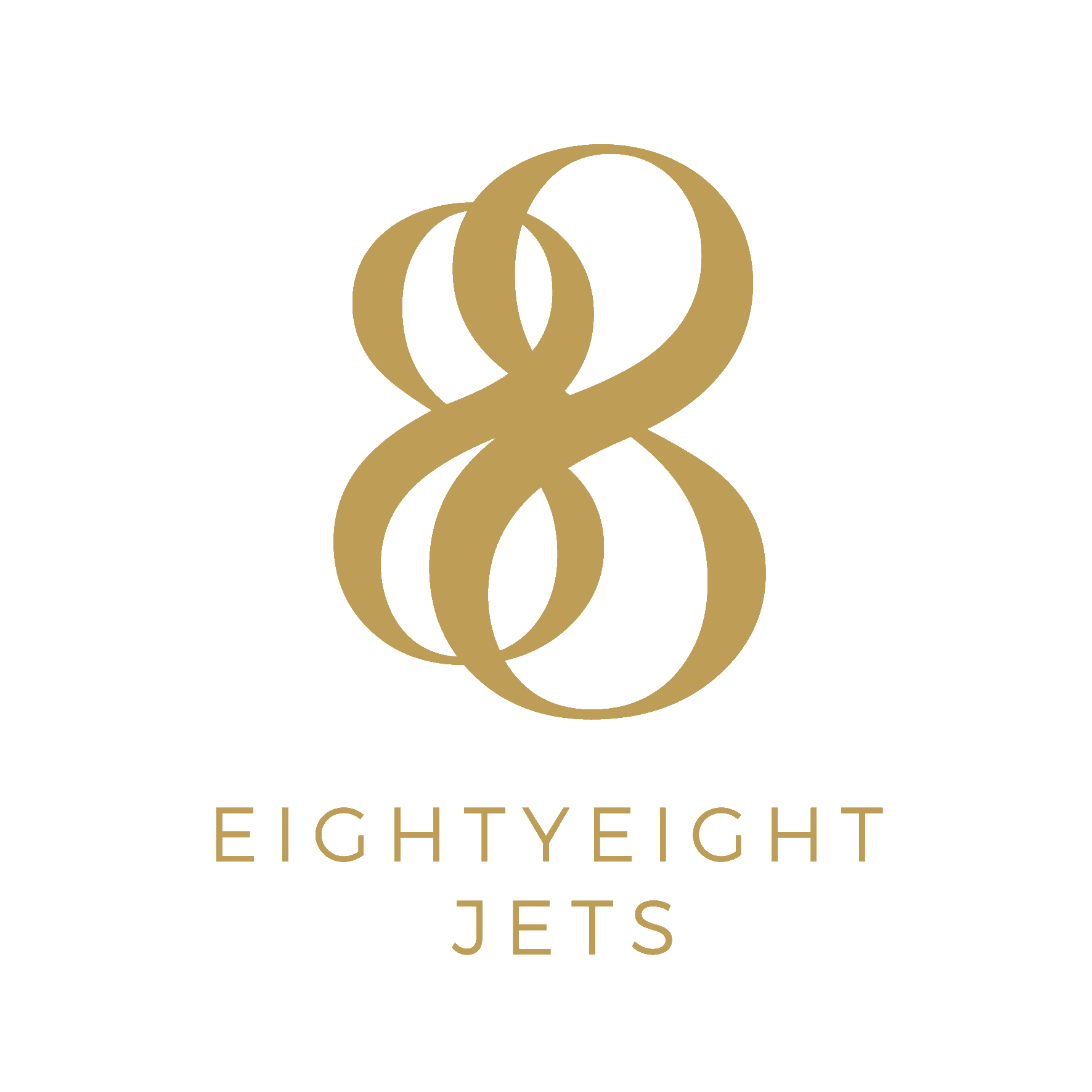 88 JETS
The philosophy of the 88 Jets brand is to create a unique and unparalleled experience where our customers can enjoy the most exquisite services and always feel as though they are in the comfort of their own home, even if they are 39,000 feet up in the air. 88 Jets prides itself on its ability to service and satisfy their clients above all expectations and in all situations. Bas Schepers is the Co-founder of 88 Jets and has spent many years traveling the world as a professional and private jet pilot. This enabled him to recognize the necessity of making all clients feel at home regardless of where they are or traveling to; creating the unique experience is key in a world where almost everything is possible. Bas is a young and enthusiastic entrepreneur with a strong knowledge of the luxury lifestyle market and the dynamic flow. He is known as a communicative person and connects easily with people of all backgrounds across the globe. Bas is passionate about traveling and gaining new experiences and spends his spare time exposing himself to as many cultures and expanding his network as much as possible. When he is not traveling, he resides in his hometown of Maastricht in the Netherlands.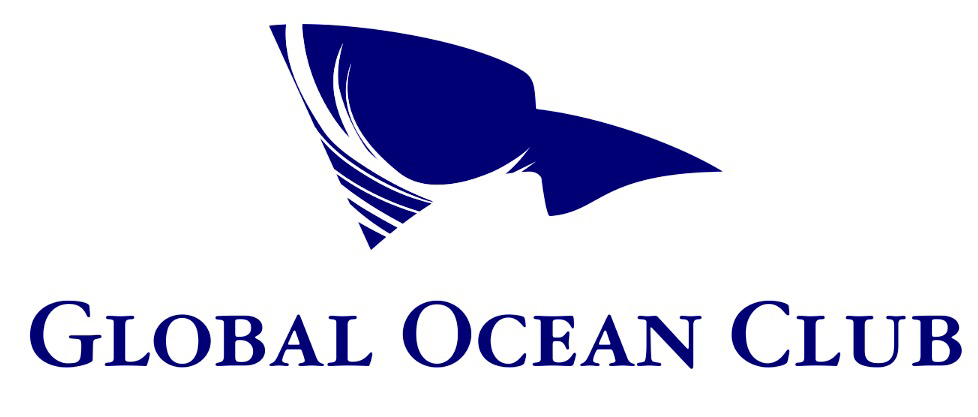 Global Ocean Club
Global Ocean Club brings back an era of true Aloha hospitality from the heart – building on patrons natural needs and dreams to connect to the ocean. Balancing both modern and traditional aloha values and themes, Global Ocean Club (GOC) delivers Hawaii's original "good life" experiences air, land and sea. GOC manages life and style at sea and ignites the excitement of adventure with clients every day while bringing hospitality brands to life through unforgettable experiences. By crafting innovative programs, our amenity offerings extend the reach of five-star guest service partners to the oceans. Its founder, Chad Allenbaugh, and his team at hawaiiyachts.com, a GOC affiliated brand, have repeatedly earned recognition by the
Travel Channel for creating memorable experiences in the Hawaiian Islands that offer "above and beyond" good life hospitality. The company has created a brand that has attracted repeat dynamic guests from locations around the world.
Global Ocean Club, LLC (GOC) has a simple plan to build a lifestyle brand and oceanside destination club around six custom motor and sailing yachts in six memorable at sea locations while delivering personalized service and tiki way of life.
 
 We provide a turnkey destination club on the water to an intimate group of members as well as public access for those who aspire. Offering air, land and sea connections GOC seeks hospitality partners that wish to fulfill the dreams of their clients. GOC seeks to create destination clubhouses with iconic island lifestyle values.
Our brand focuses on delivering "dreams fulfilled …naturally". We offer a full suite of luxury amenities focused on activities on, in and around the ocean. The benefits to our members include:
1. Access to new Sunseeker Yachts, Solaris, and Beneteau Sailing Yachts, Fountaine-Pajot Catamarans as well as vintage yachts on a daily, weekly, or monthly basis
2. Access to our network of beach and yacht club partners
3. Tailored travel and event planning
4. Hospitality and culinary experiences
5. At sea amenities
a. Health and wellness programs
b. Spa services
c. Adventures by air, land, and sea
Our team has assembled a panel of "good life" advisors composed of Kevin Chen (fashion) and Dr. William Shuler (health and wellness), Ian Grant MacPherson (culinary), Kevin Cohen (global marketing), Ron Davidson (life and style), Benjamin Wurts (finance), Robert Davies (tiki bar mixology / restaurant) former CEO Trader Vics, Karen Mukai (operations). The management team is headed by Chad Allenbaugh, ("The Captain") who leads the company as a visionary and develops GOC's unique network of relationships. Chad's business partner, Roger Allenbaugh ("The Aviator") heads up operations and finance and bring 22+ years of experience launching businesses and managing organizations. For over 12 years our collaborative team has managed operations at sea and abroad for heads of state, international royalty, music, and film legendary stars, technology founding entrepreneurs, and Fortune 500 executives.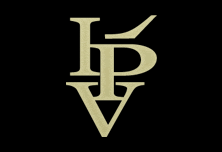 LuxePrivé
LuxePrivé is an exclusive Lifestylist, offering impartial expert advice on all your lifestyle needs, from our top Travel selections and exclusive Travelista travel guides to our expert selection of the very best from 1,000's of top-tier brands, including Luxury Retail, Spas, Health and Fitness to bring you an extraordinary Portfolio of LuxePrivileges.
Global Partnership
Proud New Partner Global Partnership serves the private family office market as an impartial resource for knowledge, advice, research and private peer to peer networking. It is independent, privately-owned and operates exclusively for its members – wealth owners, their families, family office executives and professional advisers.
Quintessentially
Quintessentially is a private members' club with a 24-hour global concierge service. With offices in almost every major destination and thousands of suppliers worldwide, Quintessentially can hand you the virtual keys to any city. Whether it be travel, music, art, food, drink, hotels, clubs, spas, restaurants, tickets or – most particularly – service, a Quintessentially membership is your passport to the very best that life has to offer. No matter where you are in the world, Quintessentially is here to help with all your needs, 24 hours a day, 365 days a year, however extraordinary or difficult they may be.
Black Diamond
As a boutique luxury lifestyle consultancy, BDL doesn't charge membership fees and many HNWI and celebrities use BDL to save both – time and money, finding it easy to just call in or e-mail their request. If you wish to build your own yacht – please share your requirements with us, as we work with many worlds' known shipyards around the world and we'll do our best to create your dream yacht! Whether you want to dock at the Monaco Grand Prix, honeymoon in the Pacific, go whale-watching in the Arctic or stay at 6-star ski chalet in Zermatt – we can arrange it for you! Private jets (charter & sale), luxury and supercars (sale & customization), as well as armored cars DARTZ, fine wines & champagne, private islands, villas & estates for rent, helicopter transfers, iPhones encrusted with diamonds and more!
Caribbean Resorts & Villas, Inc.
Luxury Oceanfront villas, from 1-12 bedrooms, maid, cook competitive pricing, personalized service, complimentary champagne breakfast with villa rentals. We go above and beyond to give our guests the beachfront elegant vacation you deserve. A+ standing with the Better Business Bureau, for 20 years.
LaCURE
For over 25 years, LaCURE has been the world leader in the rental of luxury villa accommodations. We remain committed to providing the very best to our travel partners and clients. We will continue to offer an outstanding, magical selection of luxury villas – properties to satisfy the most discriminating tastes, with fabulous destinations, outstanding service, and competitive prices. As the travel industry continues to evolve, LaCURE promises to remain a trailblazer and innovator. LaCURE will never give up our commitment to excellence – always meeting or surpassing your expectations.
Number 42
The only club of its kind in the world, Number 42 is an invitation-only private members club, exclusively for the top tier Personal and Executive Assistants. Situated in the former London residence of Margaret Newton, Countess of Coningsby, 42 Berkeley Square serves as the home of Number 42. Our club has revived Margaret Newton's celebrated Salons by creating a private setting for an elite group of individuals to meet, share opinions and knowledge, with an emphasis on networking to build the finest business address book. Number 42 is an exceptional club for exceptional people.
JustLuxe.com
JustLuxe is an all-encompassing online luxury magazine and travel guide focused exclusively on luxury goods, fashion, services, and destinations. With thousands of informative articles and unique insights provided by an in-house team of luxury travel and lifestyle experts, JustLuxe is visited by more than 2.1 million affluent readers every month.
EmtJets
Emtjets a Global Leader in Jet Aviation, providing over 4,000 Aircraft Worldwide, for Private Jet Charter, Air Charter Flights, Empty Legs, Air Freight and Aircraft Sales. Emtjets Charter Marketplace offers direct access to Brokers and Charter Companies Worldwide, reducing search time and offering substantial savings on Empty Jets of up to 25-50%.
Miss Jones
Miss Jones has been set up to help the day to day working lives of PAs. It is a FREE service for all you hard working PAs. Whether you are looking for a hotel, discreet meeting room, the perfect corporate or personal gift or even the best way to send 'you know who' on a business trip, and you can't find a flight, we have all this information within our pages. The level of service you get from all participating advertisers will ease your workload and gives you direct contact to the advertisers. We like to make life just that little bit easier.
Private Trade Winds
Private Trade Winds (PTW) is a new California-based private travel service and luxury villa provider (or registry). Their comprehensive travel plans satisfy all the travel needs of their clients, delivering the services of a destination club without any of the commitments, and at a fraction of the cost. PTW features access to more than 350 hand-chosen luxury villas throughout the world, ranging from one-bedroom condos to 13-bedroom estates, each one coming with concierge services, housekeeping, and all the luxuries of a five-star hotel. Comprehensive travel service is available including booking transportation, from commercial air, private jets, yachts and unique travel experiences. With three reasonable annual travel plans offering varying levels of highly personal service, PTW features modern villa retreat experiences while putting the elegance and enchantment back in travel.
Classic Car Club
Classic Car Club is the world famous private club that gives its members the keys to a fleet of the most amazing cars ever built, from Ferraris and Aston Martins to American muscle and modern racers. But it's not just about the cars, no matter how beautiful they are. For more than a decade, Classic Car Club has been an escape from the ordinary and the cause of a riotous time, be it rallying across the continents, racing on the track or just sharing a drink and a story with fellow members at any of our clubrooms around the world. We were the first, we'll always be the best.
Madame Paulette
Founded on the principle of excellence over half a century ago, Madame Paulette has achieved the status of being the finest Custom Couture Cleaner in the world. We serve internationally-renowned Couture designers, retail establishments, celebrities, dignitaries, corporate executives and high-profile VIPs. This milestone has been achieved as a result of our dedication to service, unparalleled expertise and the attention to detail Madame Paulette imparts to each article entrusted to us by our clients.
FrugalRich™
FrugalRich™ is an exclusive, members-only web portal developed for high-net-worth travelers who appreciate the finer things in life, but also want value added in today's economy. The "Invitation Only" policy and the worldwide cap of 25,000 members make FrugalRich.com one of the World's Most Exclusive Travel Clubs. We feature more than 900 preferred hotels, resorts, villas, and yachts that offer our members the best rates and VIP amenities.
WellWed
An exclusive group of wedding publications dedicated to showcasing the area's finest wedding industry professionals. We offer an exquisite four-color magazine, with real editorial, set to inspire local and destination couples alike. WellWed Magazine is published twice a year – Spring/Summer & Fall/Winter issues – and is available on newsstands across various states.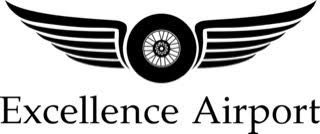 Excellence Airport
Excellence airport concierge is based at Roissy Charles de Gaulle airport offer a personalised meet & greet services to ensure the very best service for your luxury crowd to facilitate their passage through the airport.
Our team provide you high quality services in French, English and Spanish, Arabic and Chinese , to best satisfy our customers from around the world.
We offer a personalised welcome to facilitate your passage to the airport.
We provide VIP airport services and fast-track , here is the description bellow .
Departure : 
• Our greeter welcome you at the meeting point
• Take care of your luggages
• Assistance for the taxe refund and check-in procedures at a private counter
• Escort to the border control and security check with a priority access
• Escort to the VIP lounge or directly to the aircraft
Arrival :
• You are welcomed by our greeter with a nominative sign at the door plane
• Fast track to the border control
• Collect your luggages
• Escort you to your car
Connecting flights : 
• You are welcomed by our greeter with a nominative sign
• Fast track to the border control
• We make sure your luggages are transfered to your final destination
• Escort to the VIP lounge or directly to your aircraft
As a luxury chauffeur service in Paris, we offer an outstanding private driver service that is 100% tailored to your needs. With a wide range of private VIP transportions in Paris, we guarantee you will be completely satisfied. Our private car service includes, but is not limited to, airport transfer and station chauffeur service in Paris, luxury business transportation, private excursions and tours.
The passion, the know-how, and the experience, have all contributed to creating one of Paris' leading concierge service .

Glamoux
Glamoux is Portugal's Luxury Lifestyle & Travel Concierge.
Specialized in luxury and ultra-luxurious services, we are obsessed with detail and working exclusively with handpicked and distinguished partners with whom, together we delight our clientele with truly unique services.
We define ourselves as unconventional and audacious. Refinement, subtlety, and perfection are our main business, and Confidentiality, Discretion, and Distinctiveness are our core values, that throughout the years have made us a reference in providing timeless memories.
Upon a thorough selection, we conduct technical visits and meet personally with each partner,  just to be sure that our standards are met, and that our clients will delight with our distinct and exclusive services, allowing for unique experiences and real secluded settings, being it a Luxurious Villa, or a UNESCO Heritage Site, or even a glamorous or extravagant party or event in locations considered unattainable such as historic and exquisite palaces, private beach clubs, luxurious yachts, an exclusive estate or any other that makes dreaming not such an impossible thing.

Luxaviation Helicopters
Luxaviation Helicopters is a worldwide organisation specialising in helicopter management that delivers services to private, business and government helicopter owners. The services include VIP & VVIP charter, crew provision, training, maintenance coordination, sales and acquisitions. Luxaviation Helicopters offers a safe and fast transfer solutions from the airport to remote destination, avoiding congested urban streets or just for a luxury sightseeing experience.