Flying Private Made Simple

As people move towards brands of trust in an ever-changing environment, Lauren Berger are pleased to announce VistaJet as our global preferred private aviation partner — making it simpler than ever to explore our collection.

Health and flexibility are key influences on current and future travel plans, with VistaJet you safely can travel to each and every one of our properties while feeling like you never really left home.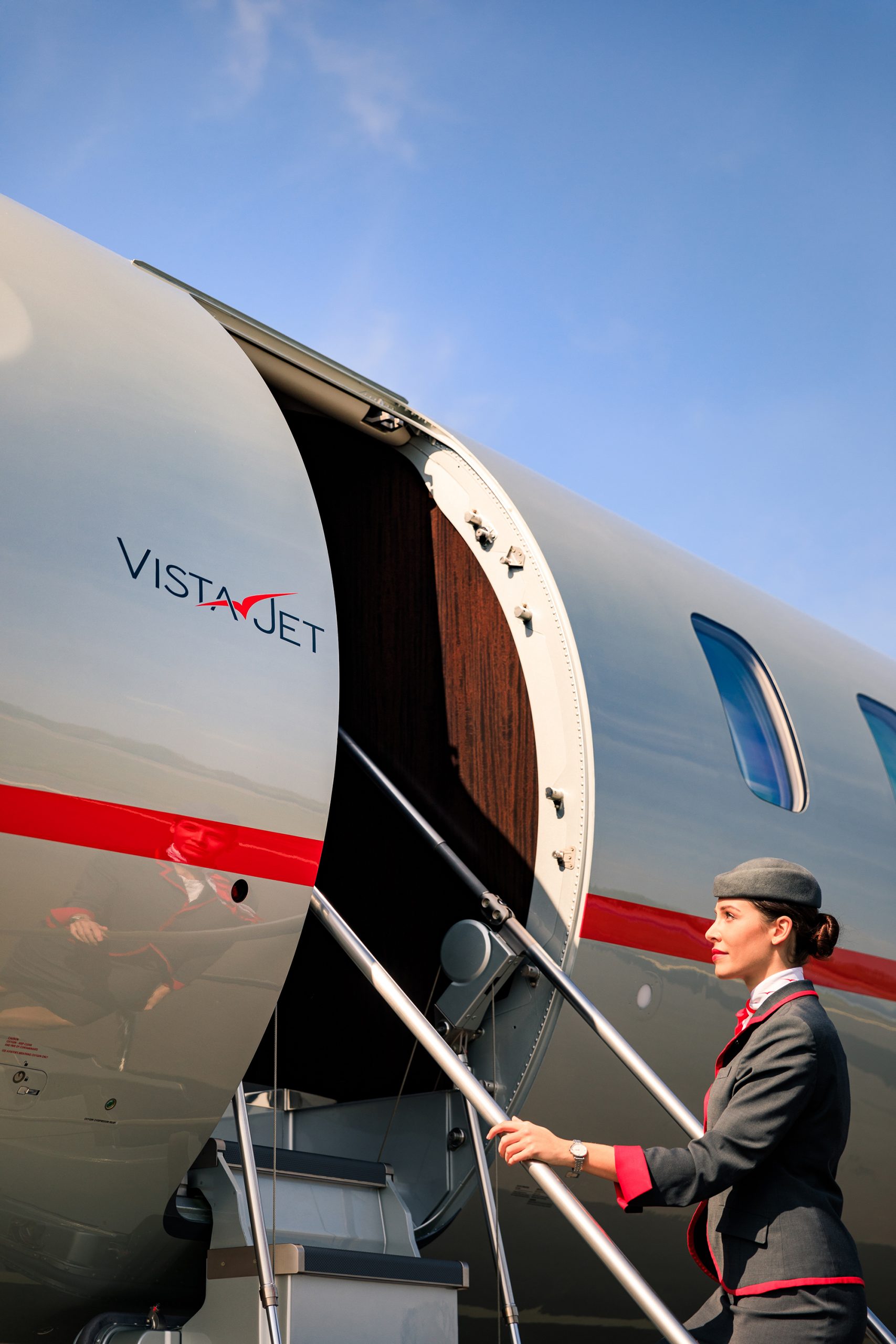 As the first and only global private aviation company, VistaJet has a dedicated team of over 1,000 experts of over 60 nationalities who ensure customers can access even the hardest to reach destinations, safely.

Especially now with the continued travel restrictions and ever-changing requirements, VistaJet has the expertise and infrastructure needed to get you where you need to go. To date, its global fleet of over 70 branded aircraft has flown over 440,000 passengers to 1,900 airports in 187 countries, accessing 96% of the world.
The multilingual VistaJet team is highly experienced in arranging every aspect of any flight itinerary for a seamless connection around the world. Available 24/7, the teams make every traveler's comfort and needs their highest priority.

The VistaJet Ltd. flight crew adhere to the most rigorous safety standards in the world and surpass the most demanding benchmarks set by multinational blue-chip companies, so you can be in the knowledge that you are in the safest hands in private aviation.

Cabin Hostesses are trained by the British Butler Institute, Norland College and Wine & Spirit Education Trust, and ensure passengers enjoy unrivaled service as standard on every flight.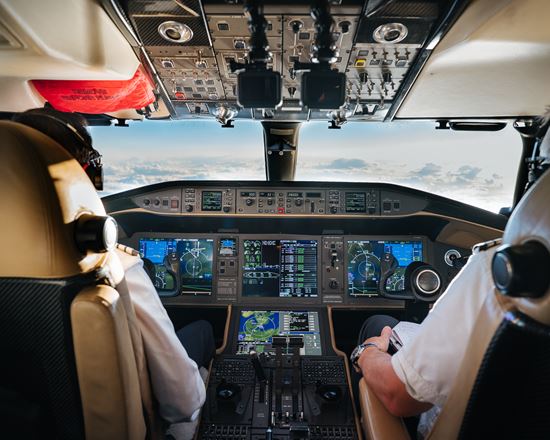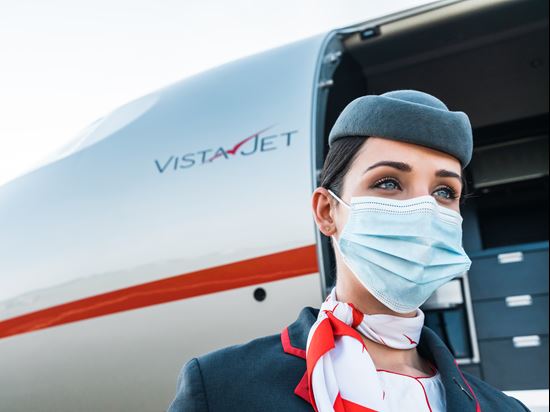 The wellbeing of passengers and crew is VistaJet's highest priority. To that end, the company has taken additional steps to further strengthen its safety and security procedures every day, including updated crew protocols and onboard service standards; enhanced aircraft cleaning after every flight; and dedicated flight approval and coordination teams working on every booking so you can travel with complete peace of mind. Stay safe, fly safe.
Enjoy all the benefits of a personal jet without the costs and responsibilities that come with owning an aircraft, and with the trust and experience that isn't found anywhere else. VistaJet offers flexible, investment-free solutions to suit your flying requirements.

VistaJet's pioneering Program membership is a tailored flight hour subscription plan offering guaranteed access to an entire aircraft — anytime and anywhere — with transparent pricing at a fixed hourly rate no matter where you are flying from or at what time of the year. Your dedicated Customer Experience Manager will be on hand for every flight.

For those not wanting to commit to a number of hours, the Direct membership gives you direct access to the 24/7 sales team as well as preferential rates to empty leg and one way flights.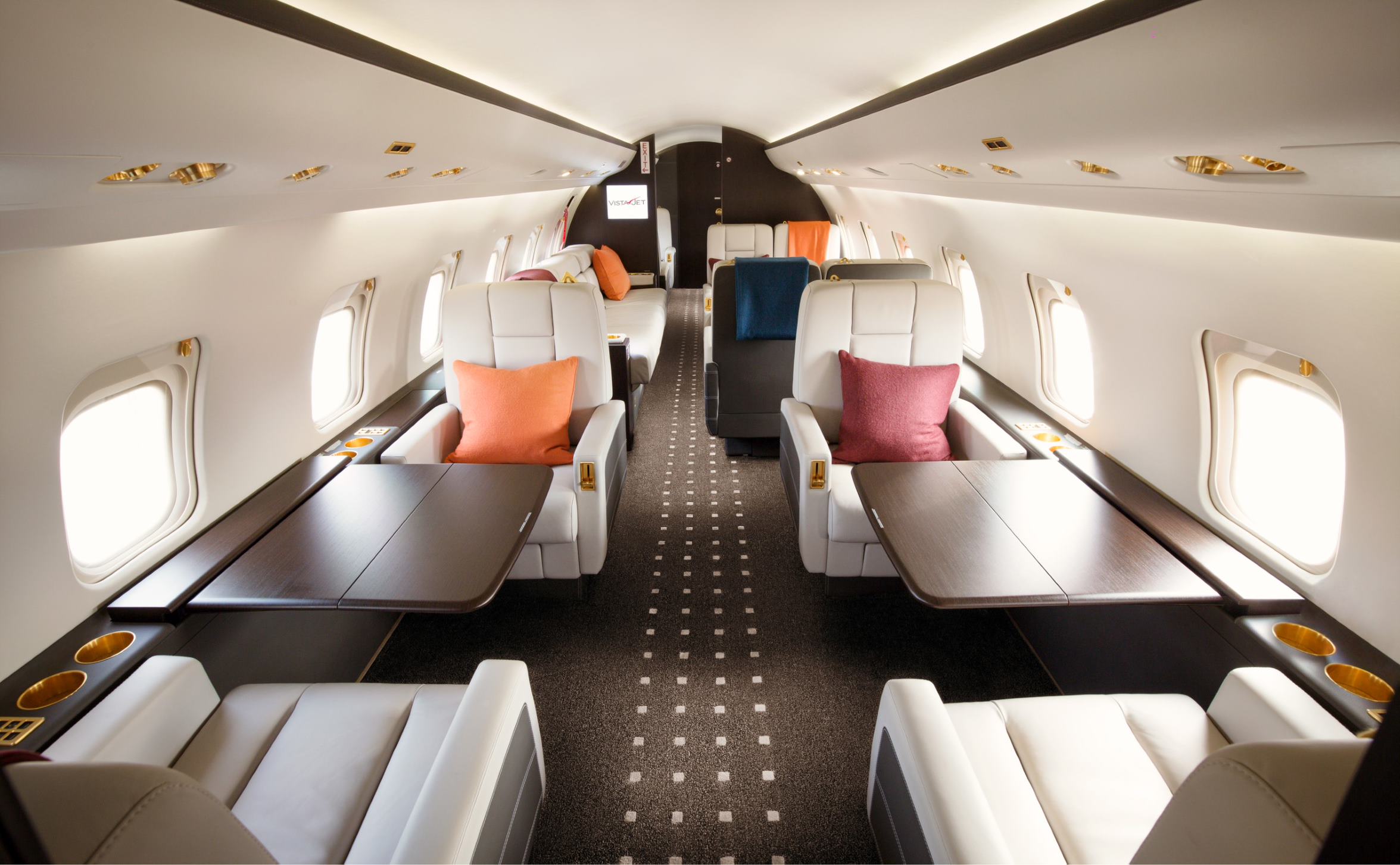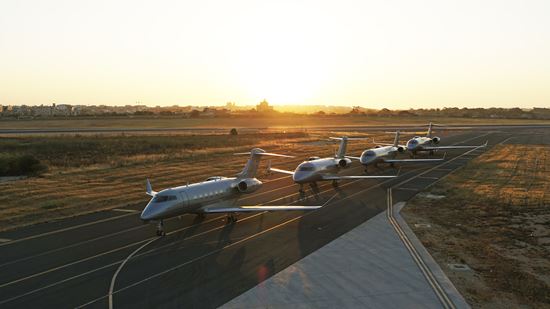 Truly global coverage and a versatile fleet means the right aircraft for every flight — short or long haul. VistaJet's distinctive silver and red fleet of over 70 Global and Challenger jets, seating up to 14 passengers and with a consistent cabin design, welcome passengers from all over the world.

Renowned for its consistency, you know exactly what will be waiting for you on the tarmac, no matter where you are flying from.
The ultimate cabin experience
VistaJet understands that every flight is unique. Whether you need a fully enabled business suite or a restful family space, all cabins are equipped for all needs. Fine bed linen, cashmere blankets, Christofle silverware and porcelain, a curated library by Heywood Hill and an onboard entertainment system ensure a home away from home environment.

All passengers can enjoy a tailored private dining selection, created in partnership with some of the world's most renowned chefs and restaurants. A Signature Wine List of favorable wines to enjoy at high altitude is also available on every flight.

Should you be traveling with children or your four-legged companion, VistaJet's Adventures in the Sky or VistaPet programs will further make your journey as seamless and enjoyable as possible.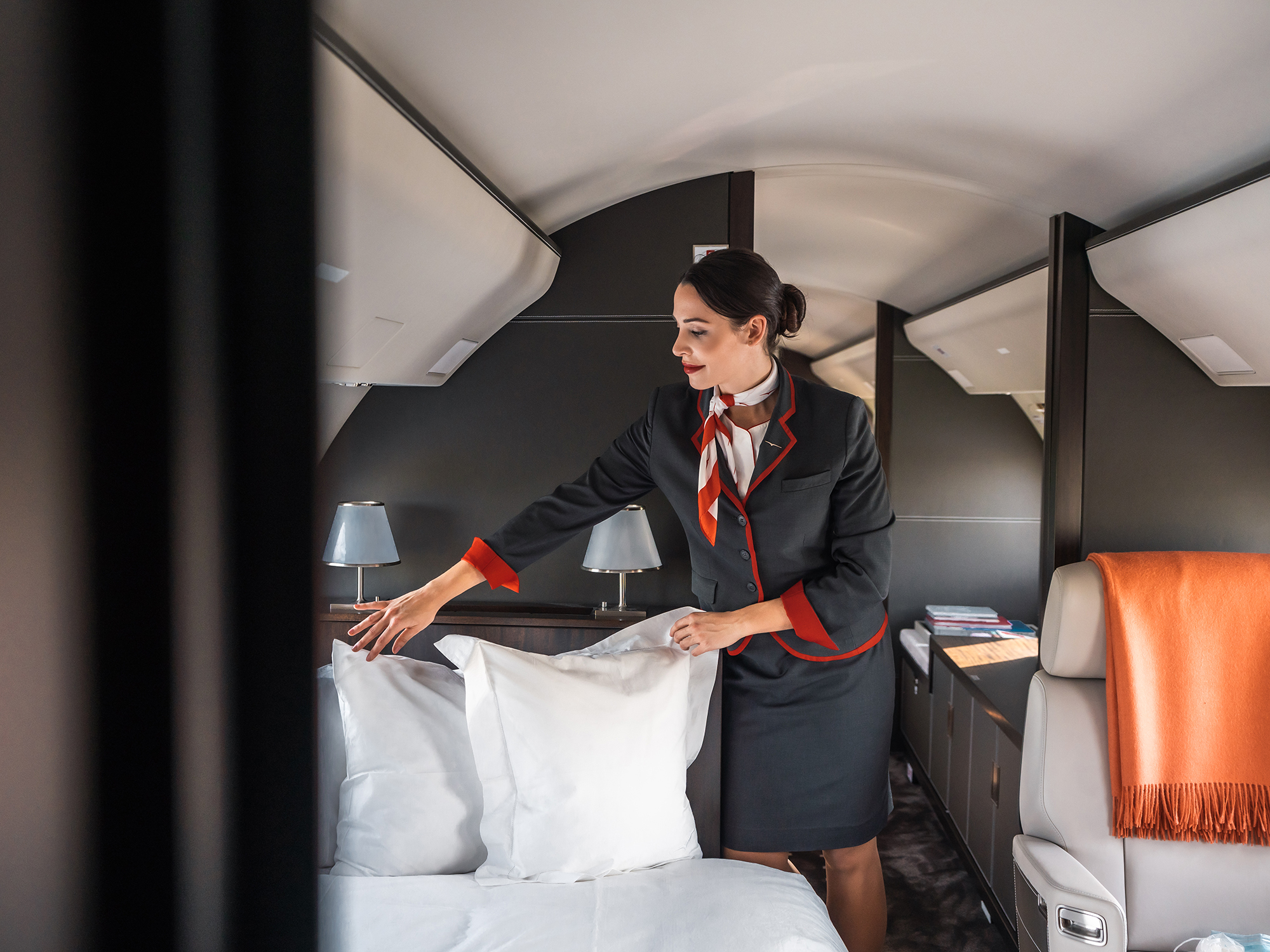 All flights subject to standard VistaJet terms and conditions.