THE FIRST & ONLY COVID-19 REPATRIATION MEMBERSHIP PROGRAM
Challenger Deep, deepest point in the worlds ocean (10,925m), approx. 200nms SW of Guam (USA).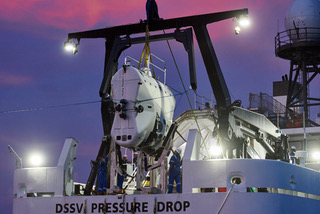 February 2021. Two expeditions; one of 7 days, one of 9 days (client may choose).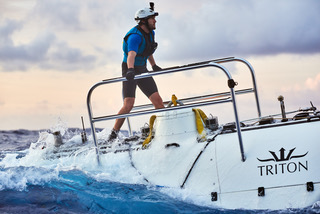 DSSV Pressure Drop is the expedition ship and the DSV Limiting Factor is the submersible.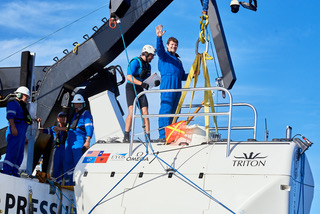 Guam - Guam. Easily accessible with daily flights from the US mainland.
USD750,000 as a contribution to the ongoing science and exploration programme. This expedition would allow a participant to be included on the team as a 'Mission Specialist' to dive to the deepest point of the ocean on a scientific/photographic expedition. The participant may bring a non-diving guest gratis.
Diving into history and the most exclusive destination on Earth

Considered the most exclusive destination on Earth at a depth of 10,925m the Challenger Deep is the deepest point in the world's ocean. Only 12 humans have ever visited here, the same number that have stood on the Moon. In February there is a rare opportunity to step into the history books and dive to the bottom of the Mariana Trench in the only vehicle capable of this ultimate challenge; the DSV 'Limiting Factor'. "In the modern age this is a very rare opportunity, and a true privilege, to engage in genuine exploration. This sub is the pathfinder to the last frontier on Earth; the deep ocean. The discoveries she will make are almost beyond imagination" says EYOS Expeditions founder, Rob McCallum; the expeditions leader.

This extreme submersible has been designed and built to explore the 'hadal zone'; those parts of the ocean that lie below 6000m. It is the only craft that has ever been certified to full ocean depth (11,000m) and to make repeated dives to these depths. The submersible was the focal point for the recent 'Five Deeps Expedition' which conducted a 10-month circumnavigation of the globe to dive to the deepest point of each of the worlds five oceans. Now, the award-winning and record setting team will be returning to their deepest challenge to conduct a series of record setting dives.

The team is allocating three dives for participants keen to take part in deep ocean exploration, and undergo what many would call 'the adventure of a lifetime'. Participants would join the expedition as Mission Specialists and work alongside ocean mappers, scientists, vessel crew, sub technicians and the expedition team as full participants. Participants are asked to make a contribution of USD750,000 to the ongoing science and exploration program. "It is an amazing experience; to journey down nearly 11 kilometers, to see things few humans have ever seen, and to have a real opportunity to contribute directly (and financially) to science and exploration."

Each dive is around 12 hours in duration. The submersible is comfortable and relatively spacious. The titanium hulled vehicle is equipped with three viewports, an array of HD cameras and lights to give wraparound views, a manipulator and 10 thrusters for excellent maneuverability. "The dives are incredibly relaxing" says McCallum. "There is little sensation of movement and there is no sound other than the whir of air-conditioning and your own breathing. There is no physiological stress; you remain at the same pressure throughout the dive".

The historic 8-day expedition departs Guam in late February aboard the expedition's vessel 'DSSV Pressure Drop'. A former US Navy spy ship converted into a private oceanographic vessel, the 68m vessel has accommodation for 46. Meals are prepared by international chefs to be wholesome and nutritious, not fancy. Accommodations are twin share and described as comfortable but not pretentious. "This is a working oceanographic vessel. Everyone onboard is here to unite to achieve a very rare and important mission. We have a lot of fun, work hard and delight at new discoveries"