Villa Penelope Cruz | Praiano | Amalfi Coast | Italy | Buy or Rent
Province of Salerno
Property Description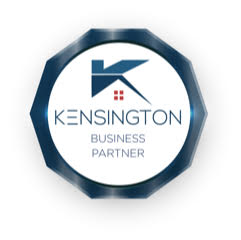 Ref #2136
This wonderful villa that we offer for sale, is located in the heart of the Amalfi coast. Renovated in 2010, it is about 350 square meters large plus a large outdoor courtyard. The panoramic view and the color of the exteriors make this property unique. All the rooms are bright, and furnished with care, in every single detail. The majestic rooms have maintained the characteristics of the time. The fantastic lounge leads to the kitchen, furnished in a modern style. There are three bedrooms, each with a private bathroom, a swimming pool with breathtaking views, and a beautiful SPA. An exclusive dream villa with Kensington International Group.
Amenities
FEATURES
Panoramic / Scenic View
Modern
Pool
Basic Details
Listing Type :
Vacation Rental
Check Availability
Please contact us for availability and pricing details
---
Luxury Vacation Rentals
"Never leave home sweet home"
The luxury vacation rental homes in the Lauren Berger Collection provide the finest amenities you could desire for any getaway, corporate retreat, special event, or relocation. Find out more about our lavish properties around the globe.
---
Estates & Mansions for Rent
The properties in the prestigious Lauren Berger Collection include mansions for rent and estates for rent that make for an excellent venue, retreat, or expansive space for a short-term or long-term relocation.
---
Charming Villas for Rent
Our collection also includes a variety of luxury villa rentals and apartment rentals in prestigious locations. Enjoy staying in a lavish space overlooking Central Park, sitting on the waterfront of Italy's shores, or residing on a private beach in the Caribbean.
---
Luxury Beach Rentals & Ski Rentals
Whether you are searching for a getaway on some of the finest beaches in the world or a ski trip in charming mountain towns, Lauren Berger has a property for you. Browse luxury beach rentals, mountain chateau rentals, and more in our collection.