Exclusive 2&3 Bedroom Suites in front of Central Park | Manhattan | Ne
3.55 Sqft -
Midtown East
Property Description
Located in one of the most exclusive blocks in the world, in front of central park, in manhattan this apartment brings a new concept to the area, with services and benefits especially dedicated to the members in the membership club.
The apartment has 15 floors and is divided in duplex apartments, with approximately 3,552 sq ft each, clubhouse suites, garden suites, park suites and central park suites, most of them with a panoramic view of central park and the manhattan skyline.
The new venture takes signature from the renowned architect Thierry Despont, and has a gym, sauna, 24hrs room service, and multiple other amenities and services.
Caffè
To provide a comfortable and welcoming atmosphere for its members, the apartment caffè offers excellent cocktails as well as a traditional Italian cuisine in a concise menu, with Italian classic dishes. The bar provides for its members an intimate dining area with only forty-five seats, and also offers the option of serving all guests in the privacy of their apartments.
Rooms & suites
7 Clubhouse suites
3 Central park clubhouse suites – 645 sq ft
2 Park avenue clubhouse suites – 538 sq ft
2 Garden clubhouse suites – 322 sq ft
5 Duplex apartments – 3,552 sq ft
Amenities
FEATURES
Unlimited access to guest service team

Contact concierge upon arrival to confirm any preferences and special needs

Valet service

24 hours room service

Fully equipped kitchen and pantry

Mini bars in clubhouse suites

Daily household service and night turndown

Washer and dryer machines in duplex apartments.

Dry cleaning service, laundry and shoe polishing for clubhouse suites

Fitness center (from 6am to 10pm) personal trainer service

Unpacking service

Dry cleaning service, laundry and shoe polishing for clubhouse suites

Sauna

In room spa treatment service

No pets allowed
Floor Plans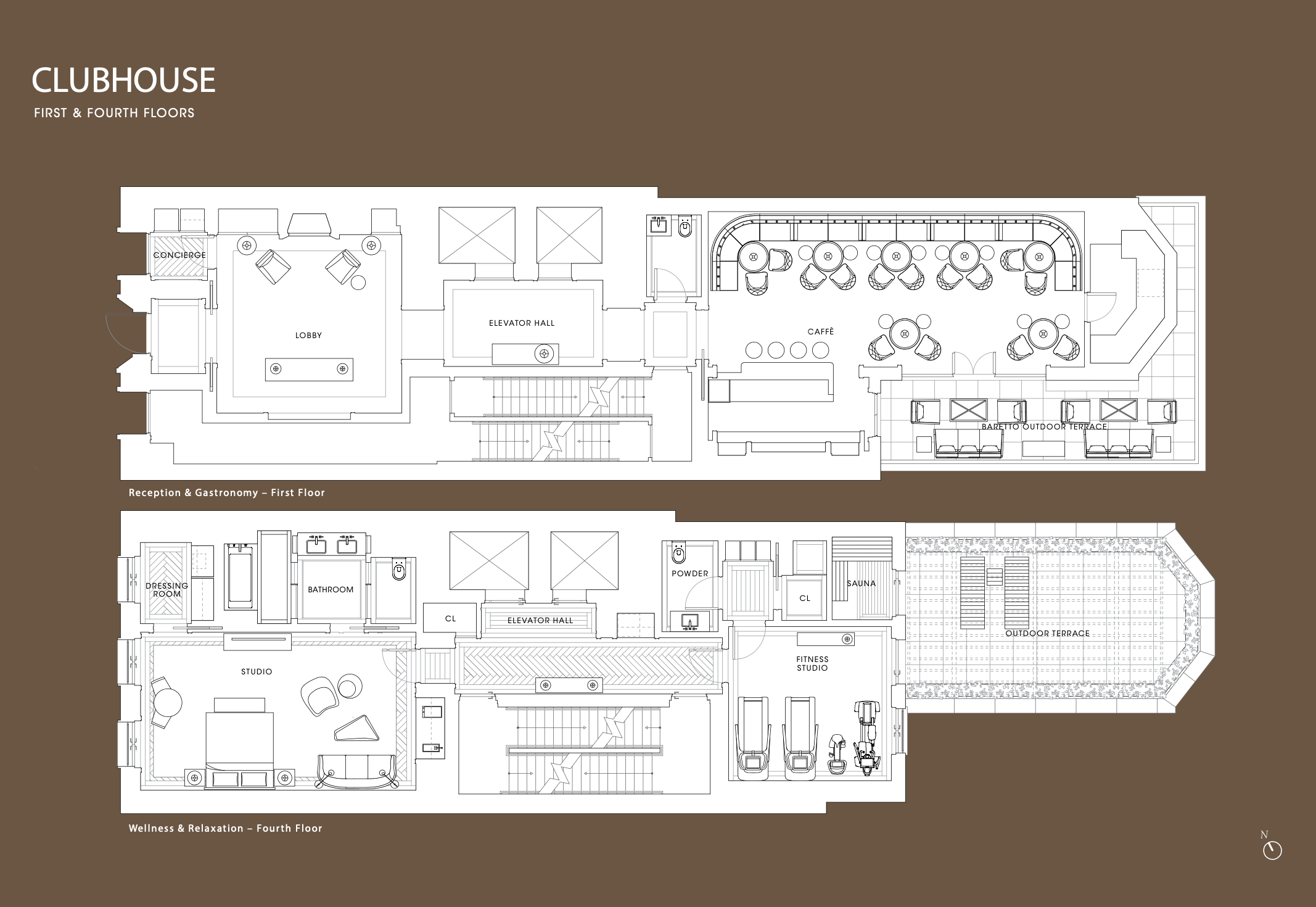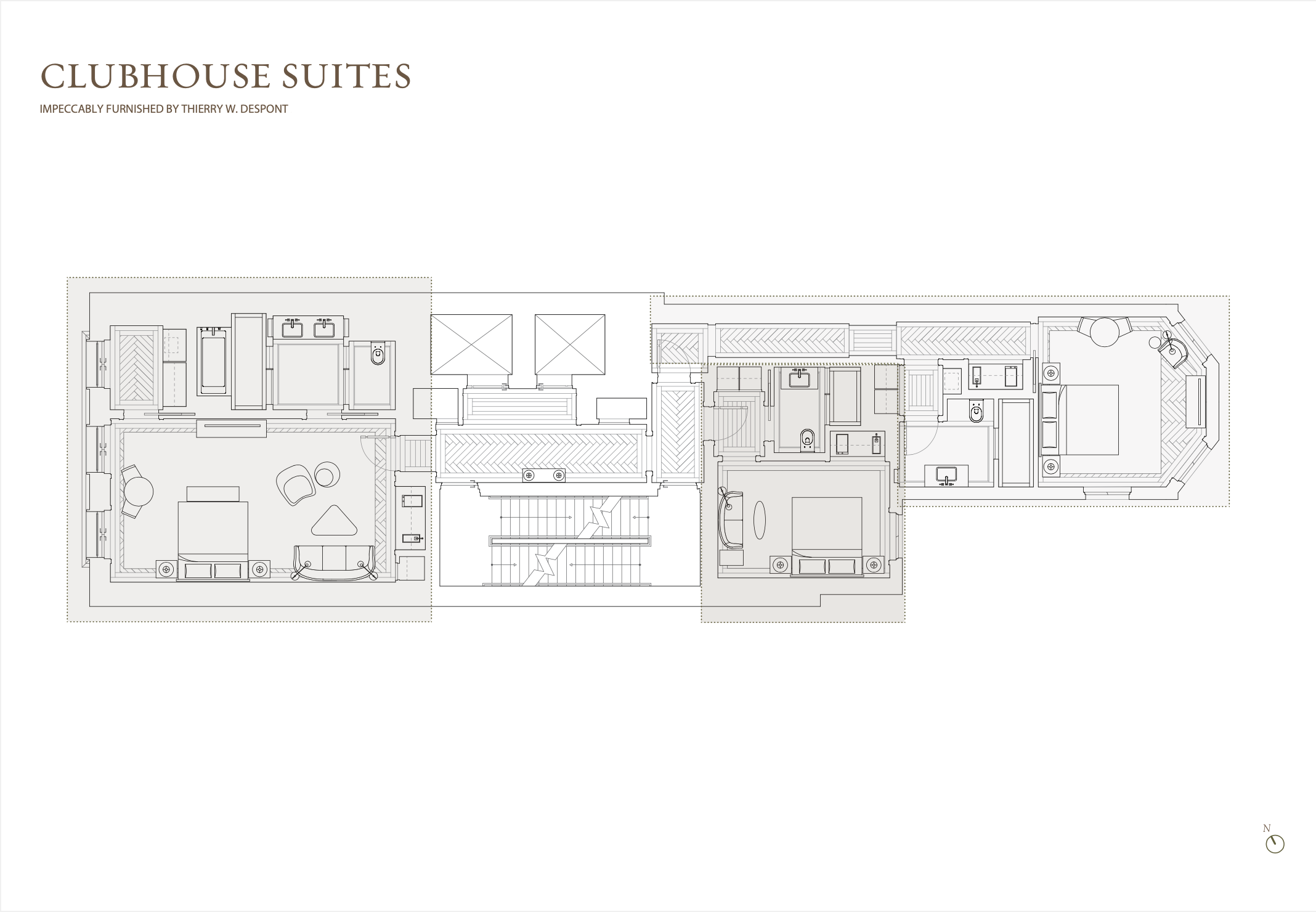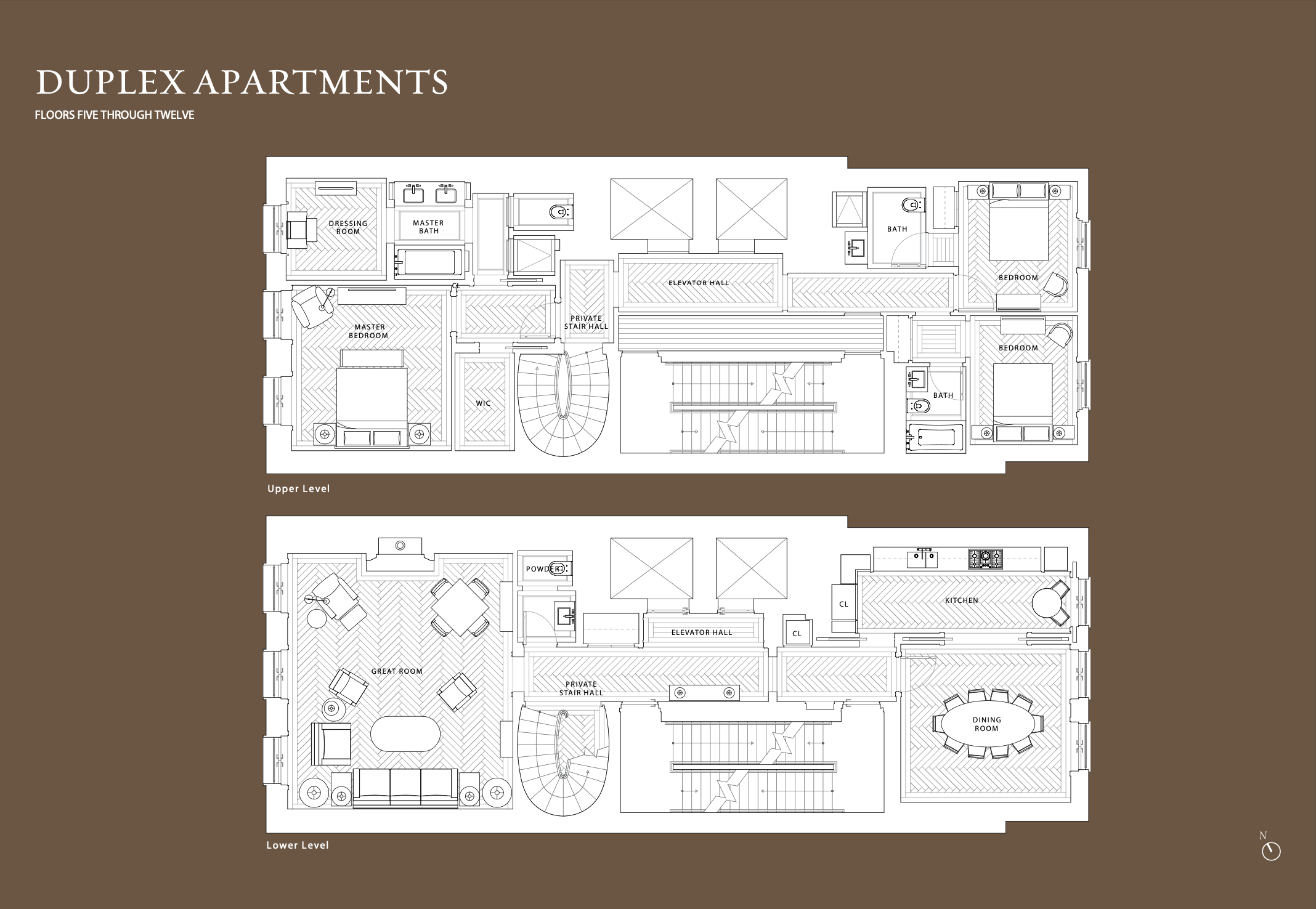 Basic Details
Property Type :
Apartment
Listing Type :
Vacation Rental
Square Footage :
3.55 Sqft
Check Availability
Please contact us for availability and pricing details